Bethany Hamilton on Sharing Christ to the Obamas, Why She's Pro-Sharks, and Youth Ministry (INTERVIEW)
Bethany Hamilton drew national attention when the Hawaii-based surfer lost her arm at the age of 13 in a shark attack. Today, Hamilton has had the chance to share her own story and her Christian faith through a book, film and most recently an appearance at the National Prayer Breakfast. Hamilton is also featured in "The Current," which premieres on EPIX on March 12 at 8 p.m. ET. The one hour documentary showcases athletes with disabilities who find relief through scuba diving, surfing, and swimming with dolphins.
Hamilton recently sat down with The Christian Post to chat about her new movie, meeting the Obamas, and her recent marriage to youth leader Adam Dirks.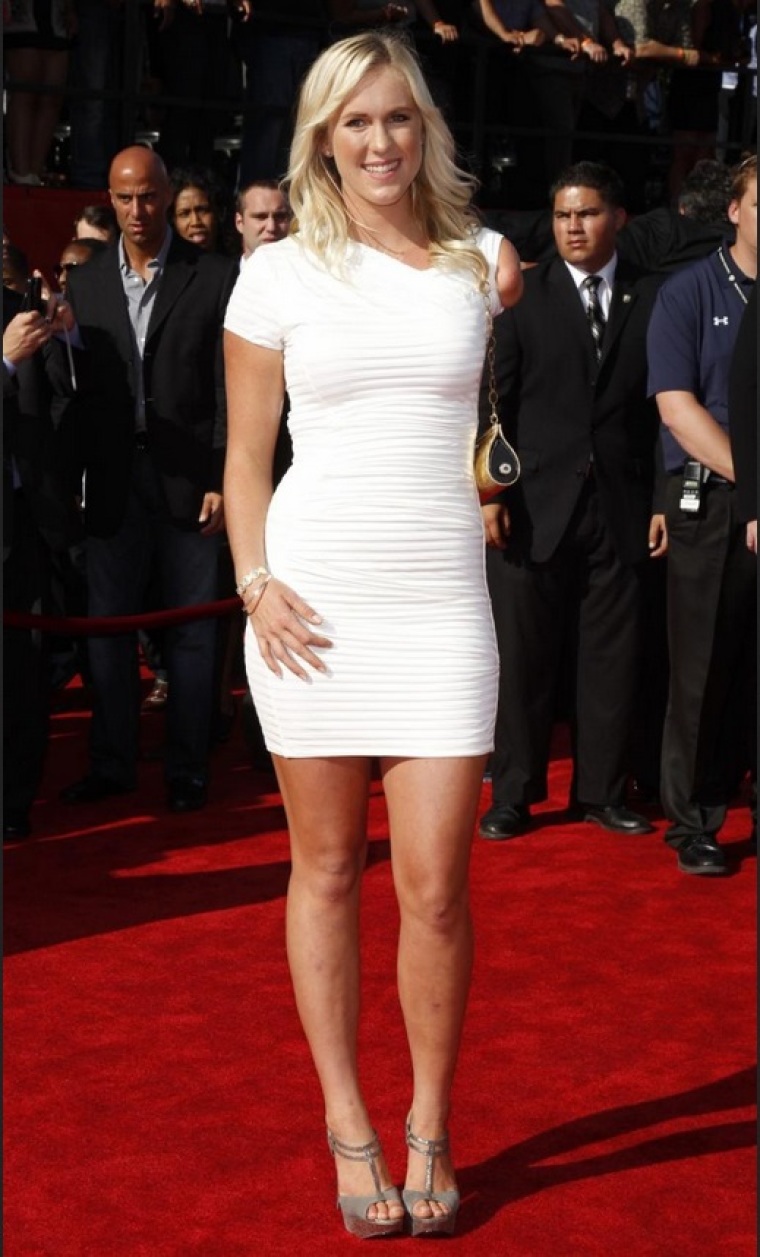 CP: You've had the opportunity to share your story all over the place, including this year's National Prayer Breakfast. What did you think of that experience?
Hamilton: Oh my gosh the prayer breakfast was amazing. Going into it, I didn't really know what to expect; it's been such a busy year. Before going there, I was on a snowboard trip with my husband so we weren't like super focused. So we got there and my husband helped me write my speech. It was cool. I was offered to speak any Scripture I wanted and then share a few remarks on how it sat with my life. It was just pretty awesome to speak in front of political figures from all over the world and share Christ and just be really open with my faith in front of the President and all kinds of people.
CP: Did you get to meet President Obama?
Hamilton: I met Barack and Michelle and they were nice. I didn't know we would even be sitting at the same table and then when they took me into the back room they said, 'Okay this is where everyone's going to be seated,' and I was like, 'Oh my gosh, this is crazy.' It was just awesome — I mean, you can get excited about people, but ultimately being able to share Jesus is more exciting than anything, and so for me that was so exciting to read scripture and just share from my heart.
CP: In "The Current" you talk about making your peace with sharks. How did you come to this place?
Hamilton: Everyone in my family kind of had a different reaction to my shark attack and different approach to recovering; like my dad was really angry and kind of upset at God and upset at sharks and he wanted to get rid of the thing. But for me, when we go in the ocean, the ocean is [the] shark's home and it's not like we can just kick them out. It's just like, that's our risk, and to me it's totally worth it: surfing is so amazing.
CP: In the film you also speak out against shark finning. Where did your concern for that start?
Hamilton: About two years ago I saw a documentary about the whole shark finning issue and I think it's awful. I'm not a vegetarian by any means; I eat fish. But the problem with shark finning is they catch the shark, cut their fins and throw them back in the oceanm and to me that's wrong. If you're going to kill an animal you should use the entire animal and do it humanely. I'm definitely not a big fan. There's a lot of issues on it, but I don't really have a strong opinion because I don't have enough time to really invest my life in it, but I'm definitely not big on killing animals and doing it in a wrong way.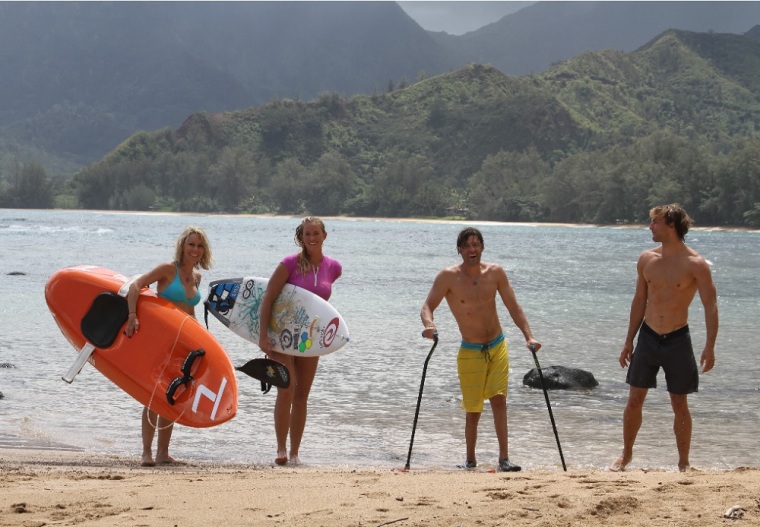 CP: What was the most surprising thing for you about filming the "The Current"?
Hamilton: It was really fun to be with Adam, as this was one of the first times that we had been together. So that for me was really special; to be able to share together and get to know Grant and Shana - the couple that we spent time with scuba diving and surfing.
CP: So this was one of the first times that you and Adam had been able to spend time together as a married couple?
Hamilton: Yeah, and it's really cool to see how God is taking us both, like being able to teamwork it together - husband and wife - and support each other at our different endeavors. It's really just special and exciting.
CP: When you met Adam, he was working as a youth pastor. Is he still in that ministry?
Hamilton: He was working as an intern for another guy in Kauai and he had committed two whole years. [But] since we got married it's been awesome to travel together. As a youth minister you have to be there full time to love on the kids, so at the moment we're just traveling. We have this huge opportunity to share Christ no matter what we're doing. When we're home, we'll try and hang out with the kids on the west side of Kauai because that's where his ministry was, and nurture that relationship, but definitely not full-time.
CP: Are you personally passionate about youth ministry?
Hamilton: Yeah I am! When I was younger, in high school, I would always help with the junior high ministry. It's fun to be a kid. A month ago or so, we went to the west side and played dodgeball with all the kids. It's just fun to be a kid and not be an adult sometimes and just being able to love on the kids and share a life of Christ with them. There's a lot of broken kids without a father or mother and it's hard on them.
For me, it's special to see Adam in action with the kids and kind of show them what it is to be a man who loves God and to make good decisions and live for Christ.
CP: It's been over 10 years since the shark attack. If you could go back and give your 13 year-old self advice based on where you are now, what would you say?
Hamilton: I would say, pick Jesus first. Don't be selfish. One verse that has been very encouraging to me in the past few years has been, 'Whatever you do, work on it with all your heart for the Lord.' [Colossians 3:23]
Like Christ doesn't need us to do anything for him, but just really live life for him. I think it's hard as a young kid, sometimes it's hard to think beyond yourself, [so] repent from your selfishness. When I was a teenager, I was definitely a selfish teenager so we all struggle from that.
CP: What's next for you in 2014?
Hamilton: I'm just excited right now for the movie to be releasing. I recently finished a new book, Body and Soul: A Girl's Guide to a Fit, Fun and Fabulous Life. The book encourages girls in their health and fitness and faith, so I'm excited for that to release on May 6.
I'm also working on a new surf project, on my surf performance, just to showcase my surfing in some of the world's best waves and document it along the way.