BET's 'Sunday Best' winner, gospel star Le'Andria Johnson, doesn't want to sing gospel anymore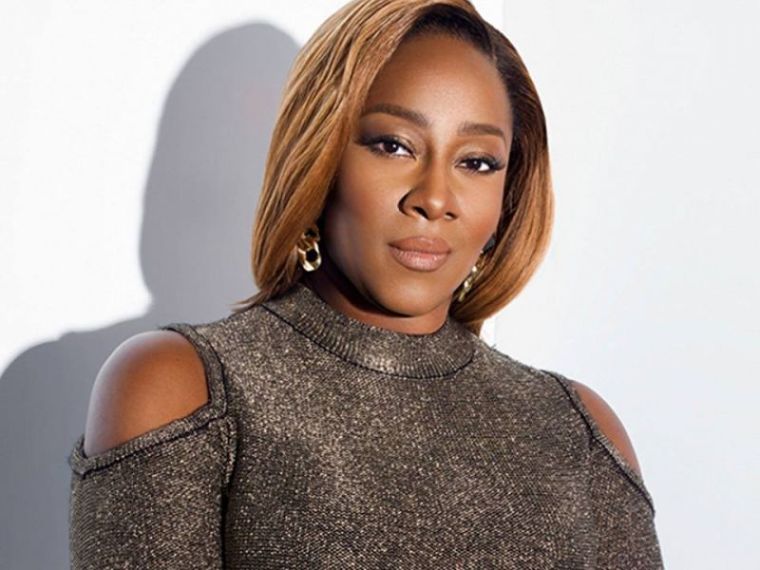 Nine years after winning BET's gospel singing competition "Sunday Best" which catapulted her to stardom, popular gospel singer Le'Andria Johnson says she doesn't want to sing gospel anymore.
"I don't want to sing gospel music," Johnson confessed flatly to her longtime friend and booking agent, Robert, during a recent episode of the popular self-help series, "Iyanla: Fix My Life." The show is hosted by best-selling author and spiritual life coach Iyanla Vanzant who goes behind closed doors to help people whose relationships and lives have broken down.
Johnson, whose life and singing career had been spiraling out of control for several months, recently admitted that she has been struggling for a long time with a "drinking problem" that was only curbed after a recent 30-day stay in jail. She is currently wearing a court ordered ankle-monitor.
"It took an ankle bracelet for me to stop drinking … December 7, that was the last time I had alcohol," Johnson told an audience in a recording of her testimony at the new Met Philly church in Philadelphia which included residents and staff from the Women Walking in Victory Rehabilitation Center.
The confession came months after she was axed from the Essence Festival in New Orleans for an expletive-laced critique of the Church and Bishop Marvin Winans.
Johnson, who has been working with Vanzant to rehab her life, confessed on the show that because of her personal struggles she didn't feel like she was in a position to minister to anyone.
"I can't even minister to myself, let alone [being] obligated to minister to somebody else," she said in one clip from the show.
Johnson has been receiving a lot of support from other gospel stars who appeared on the show to encourage her, such as multi-Grammy award-winner Erica Campbell, who was also a judge on "Sunday Best."
"I know what that feels like. I've sang 'Can't Give Up Now' and walk feeling like giving up. Going back to the hotel room crying. Can I just go home? Are you still mad at the church?" Campbell asked.
Johnson explained that she was upset with people in the church.
"Sometimes you can't say everything. You gotta leave it to God, because your words ain't gon' change them crazy folks no way," Campbell told Johnson.
Vanzant told Johnson that much of her criticism of the church is valid, but said that the venom, the rage, and disrespect with which she delivered her message made it hard for her message to be heard.
In a message to Johnson on the show, gospel icon Kirk Franklin told her she is a "billboard of God's grace."
"Everything that you've experienced is an opportunity for you to be able to tell someone the story that they need. If you never went through anything how can you reach people that are facing tragedy every day," Franklin told the 36 year old.
"So now you are going to be a steppingstone of somebody getting better. Your voice is phenomenal, but your story is even greater. And I want you to believe that: no accidents, no coincidences with God," he said.