Biden to attend MLK service at historic Ebenezer Baptist Church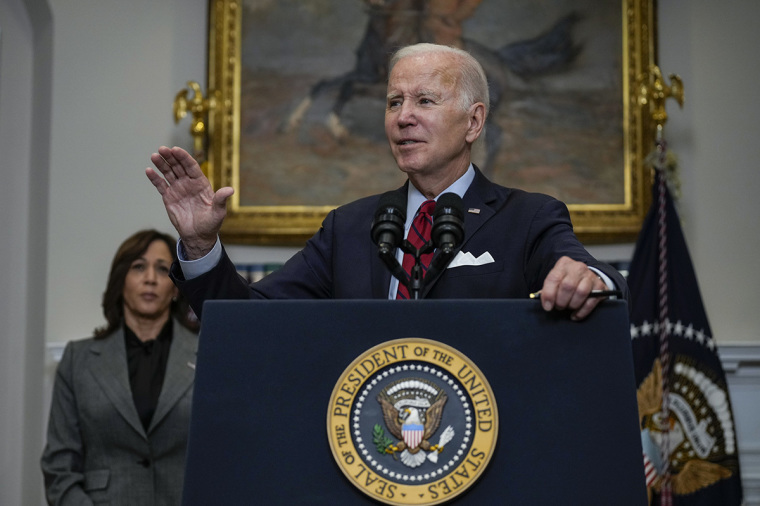 President Joe Biden will attend a worship service celebrating the life of the Rev. Martin Luther King Jr. at the historic Georgia church where the civil rights hero once served as lead pastor.
Ebenezer Baptist Church of Atlanta announced that Biden will give the message at the 11 a.m. service on Sunday, which is the day before the federal Martin Luther King Jr. holiday.
For the 9 a.m. service, which will also celebrate King's life, the message will be delivered by the church's Pastor, Democratic Sen. Raphael Warnock.
As president, Biden traveled to Georgia in January 2022 to give remarks at the Atlanta University Center Consortium on the issue of voting rights, referring to the city as "the cradle of civil rights."
Last year's trip included visiting Ebenezer Baptist Church, visiting the burial place of the late Rev. King, and meeting with surviving members of the King family.
"Here in Georgia, for years, you've done the hard work of democracy: registering voters, educating voters, getting voters to the polls.  You've built a broad coalition of voters: black, white, Latino, Asian American, urban, suburban, rural, working class, and middle class," said Biden at the time.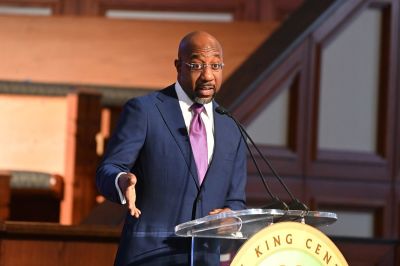 Ebenezer Baptist Church was founded in 1886 and is best known for being the pulpit of the Rev. King Jr., who served as the church's co-pastor from 1960 until his assassination in 1968.
The Rev. Martin Luther King Sr. also served in the leadership of Ebenezer Baptist Church, having overseen various roles from 1927 until his retirement in 1975. 
The church, which boasts approximately 6,000 members, garnered renewed national attention in 2021 when Warnock, its lead pastor, was elected to the U.S. Senate in a special runoff election.
"The other day, because this is America, the 82-year-old hands that used to pick somebody else's cotton went to the polls and picked her youngest son to be a United States senator," said Warnock in his victory speech. "The improbable journey that led me to this place in this historic moment in America could only happen here."
Last December, Warnock survived a runoff election against Republican challenger and former professional football player Herschel Walker, getting 51.4% of the vote to Walker's 48.6%.