Biden vows to enact Equality Act in first 100 days: 4 things to know about the legislation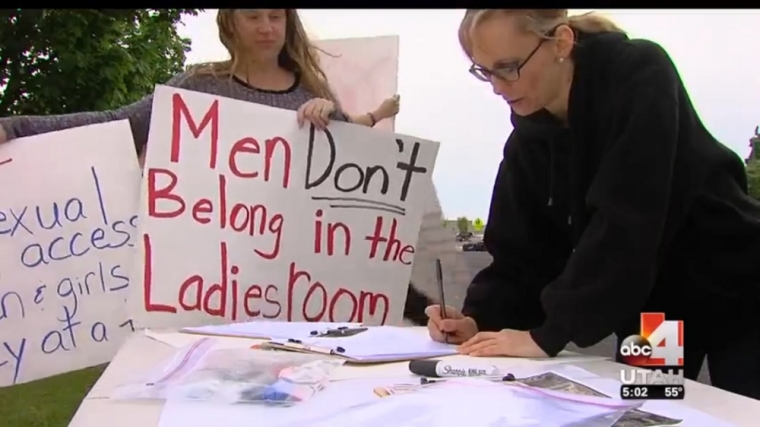 1. It would give bathroom and locker room access to individuals based on their 'gender identity,' not birth sex
The Equality Act says that "an individual shall not be denied access to a shared facility, including a restroom, a locker room, and a dressing room, that is in accordance with the individual's gender identity." In other words, biological males can use women's restrooms and women's locker rooms if they identify as female.
According to the Heritage Foundation, allowing biological males in girls' restrooms poses great risks to their safety.
In October 2018, The Christian Post reported that a 5-year-old girl had been sexually assaulted in the girls' bathroom at Oakhurst Elementary School in Decatur, Georgia, a year after the school implemented its new transgender bathroom policy.
The Heritage Foundation warned: "A federal sexual orientation and gender identity law would give male sexual predators who self-identify as females access to private facilities, increasing the likelihood of these tragic incidents. The Equality Act could impose a nationwide bathroom policy that would leave women and children in particular vulnerable to predators."
In addition to raising concerns about the prospect of biological males using women's restrooms and locker rooms, opponents of the Equality Act have argued that the legislation will enable biological males to compete in women's sports. They maintain that the Equality Act would effectively gut Title IX of the Civil Rights Act, which aimed to give women and girls equal opportunities in sports as an acknowledgment of the biological differences between the sexes.
A poll conducted by Spry Strategies on behalf of the Women's Liberation Front found that a supermajority of likely voters oppose allowing biological males to compete in women's sports.