Big Daddy Weave Bassist Jason Weaver Able to Get Out of Bed After Feet Amputation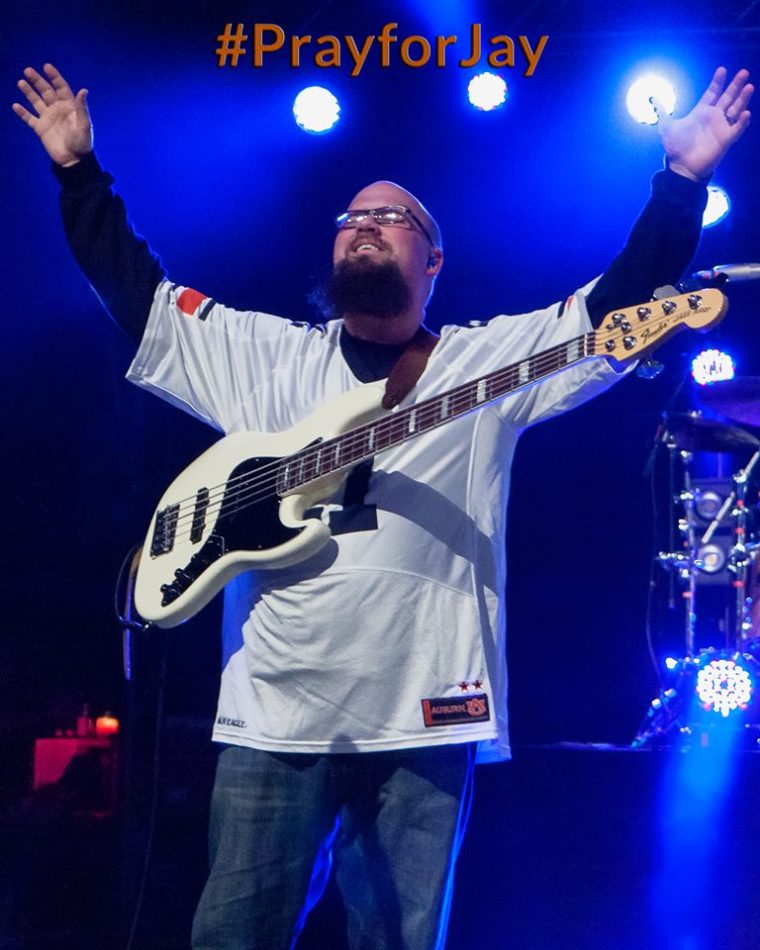 Following the amputation of both of his feet last week to stave off a critical infection, there is good news for Big Daddy Weave bass player Jason Weaver.
According to a Facebook site called Pray For Jay, promoted by the contemporary Christian pop group's official Facebook page to update followers on the singer's health, Weaver is now up and active.
"Yesterday Jason was able to get out of bed and push himself in a wheelchair," one update began. "The physical therapist also showed Jason a few exercises to start building back his muscle."
Regarding the singer's infection and the amputation of both of his feet, known as a Syme amputation — where the foot is removed at the ankle — the latest is that, "The left foot is looking great. It will require no more surgeries. The right foot is looking much better."
The page explained that, at one point, the infection had begun to advance up Weaver's right leg and that the doctor was concerned about skin around the inside of the "right ankle, the back of the foot and his heel."
Although physicians had initially showed concern, the note indicated that the area around Weaver's right ankle has shown significant improvement, and that the bassist's heel and the back of his foot are "getting better."
An update went on to explain, "This is the reason for so many surgeries. The surgeon cleans the ankle area every three days. This is to ensure all the infection has been cleared out and to monitor progress of skin. Wednesday will be a wound care procedure."
If all goes well, Jason Weaver and his team hope that surgeons will close the right ankle area this Friday.
The Facebook page also reports that the Big Daddy Weaver vocalist has been in good spirits as of late, apparently even feeling good enough to joke about his height.
"Jason loves to joke with people," an update indicated. "I now have to bite my cheeks when nurses ask him how tall he is. His response, 'Well, I was 5'11, but now I'm not so sure.' So they move on to the next question."
Weaver seems undaunted by his new status as a double amputee. "He told me it doesn't bother him to say feet or legs. He knows that this time of not being able to walk is temporary. He will have feet in terms of wheels in the beginning. He will then have feet in the form of prosthetics."
There's more good news, this time regarding the bassist's kidneys. Numbers pertaining to Weaver's kidneys saw their "biggest drop" on Wednesday since they began being monitored.
"That's two consecutive days of going down!" a note on the site indicated. The singer's white blood cell count is also down, which is an indication that his body is winning against any infection.
The many Facebook updates were jubilant, this one saying, "This morning while cleaning, the doctor said this is the first day of not seeing any bad stuff. Friday will be the day to close the wounds!"