Big Daddy Weave Bassist Jason Weaver's Feet Amputated to Prevent Spread of Serious Infection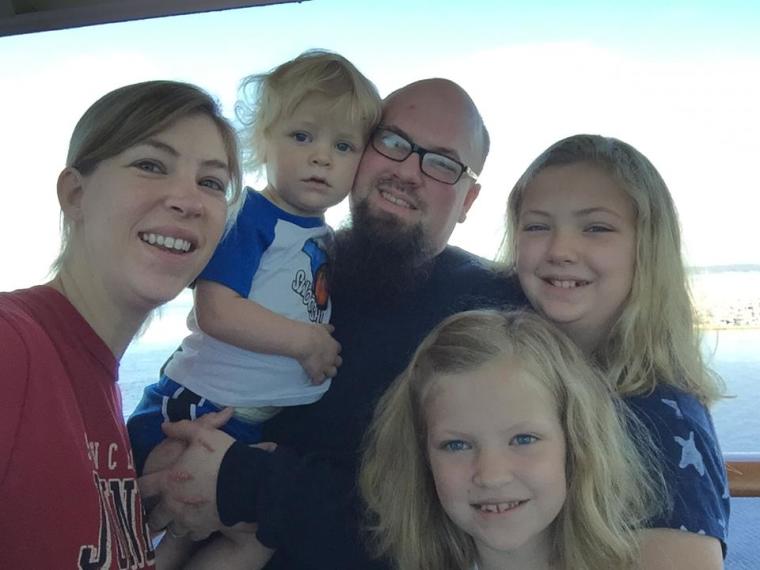 Big Daddy Weave's bassist and vocalist Jason Weaver is in need of prayer as he attempts to rebound from the amputation of both feet after a life-threatening infection required drastic action.
According to a Facebook page called "Pray For Jay," promoted by the contemporary Christian group Big Daddy Weave's Facebook page to update followers on the singer's health, the latest is that Weaver underwent his fifth surgery on Sunday and, to his dismay, at least two more surgeries are scheduled for later this week.
"Jason is out of surgery," began the update posted on Sunday afternoon. "Doctor cleaned right ankle area. Found out Jason has to have two more procedures this week. This is hard news to take due to the fact that it means a longer stay. Everyone has been so kind but home is just home!"
A little over six hours after the message had been posted, it had been liked by nearly 1.4K followers, garnered 174 comments, and been shared 68 times.
Previous messages on the page revolved around doctors monitoring Weaver's kidney stats, and being thankful for an improvement in those figures.
Weaver's fragile condition has sent ripples throughout the Christian rock community. Christian pop duo for KING & COUNTRY expressed their concern for the singer in a touching tweet, writing, "We believe in the great power of prayer and our mate #JayWeaver needs it tonight. Would you join us?"
Christian rock band Citizen Way also tweeted its support for Weaver. "Please join us as we pray for our brother Jay of @bdwmusic. His health is not well and we ask the Lord to heal him in the name of Jesus."
Big Daddy Weave is soliciting all the help they can get for its fragile band member. On their Facebook page the group directs followers to a crowdfunding site to raise money to help their ailing colleague offset his out of pocket costs incurred due to illness.
The fundraising page states: "We believe God still has great things to do through Jason here with us. We also know the great financial burden mounting daily for treatment. Initial estimates for out-of-pocket expenses are $150,000."
"We ask you to pray fervently for Jason, his family and all treating him. We also ask you to give generously to help with these medical bills. Jay has been used to bless so many. Please bless him and his family now by giving today."
As of Monday morning, the crowdfunding campaign had garnered nearly 600 supporters, been shared over 14.2K times, and collected $39,500.
During the 2016 K-LOVE Fan Awards, Big Daddy Weave's frontman and older brother of Jason Weaver, Mike Weaver, revealed the seriousness of Jason's condition. "He's hurting, man. ... He's been off the road for a little while," Mike Weaver had said, according to The Christian Beat.
" ... We thought it was getting better, but then some days ago it took a bad turn. This comes in a season when we were really seeing God in the miraculous and hearing stories of that all the time. We're praying for J-dawg, that's what we call him. His name is Jason, which strangely enough — or purposefully enough — his name means 'one who heals.'"