Bill Cosby, Philando Castile, Planned Parenthood: What Is Justice?
The definitions of justice, morality and legality change and morph according to the rising and falling tides of popular opinion. When enough people in a culture decide something is normative, it becomes not only socially accepted but eventually legally permitted and politically, culturally and financially enforced.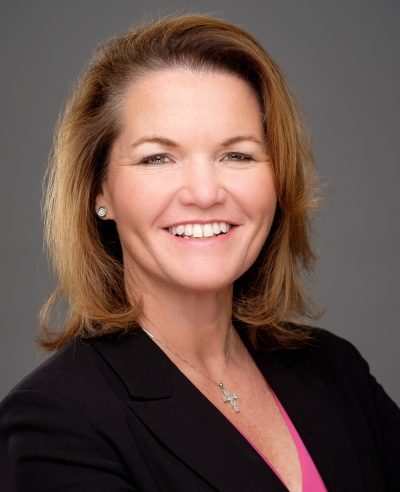 We must remain mindful in a fallen world, what is legal is not always just. And what is right is not always legal.
Recent events provide a veritable justice fun house of mirrors. Distortion and deception have a dizzying effect and we need to take time to get our bearings.
Planned Parenthood videos
The San Francisco Superior Court threw out 14 of the 15 charges against two journalists who uncovered conversations between Planned Parenthood workers discussing the harvesting and potential trafficking of aborted baby parts. The California Attorney General and former long-time Democratic Congressman Xavier Beccera had charged David Daleiden and Sandra Merritt of the Center for Medical Progress with 15 felony accounts for recording the communications. Notably, over his long political career, Beccera received thousands of dollars in donations from Planned Parenthood and NARAL.
What is most revealing about this situation is who is not on trial. The Planned Parenthood workers were not charged for possible illegal trafficking of fetal-tissue. The journalists who caught their callous discussion of such perverse practices were.
The direct question we need to honestly ask: What does it mean to be human and when does a person start (or stop) being human?
Philando Castile
Philando Castile was pulled over for a broken tail light. He had in his possession a weapon and told the officer he had a carry license. It is difficult to understand how that seemingly normal interaction ended with his death by an officer shooting. But it did. Last month, the jury acquitted the officer despite the dashcam video of the entire incident. Watching the video makes it difficult to argue that race-based fear is not a factor.
The direct question we need to honestly ask: Why don't we see people as people, regardless of the color of their skin?
Bill Cosby
More than 50 women have accused Bill Cosby of sexual assault during his long career in television. Yet, a divided jury could not come to a decision and the judge declared a mistrial. According to a publicist, Cosby now plans to spend his free time before the retrial holding town halls on sexual assault laws. The purpose seems to be educating young adults on how to avoid an assault charge — yes you read that correctly. How to avoid the charge, not the act.
The direct question we need to honestly ask: How do we restore the dignity of the marriage bed and how do we protect women and girls from sexual predators?
Where is justice?
Where is the justice for the innocent babies, murdered, dissected and disposed of like lab rats? Where is the justice for Philando and for his children who witnessed his murder? Where is the justice for the dozens of women drugged and assaulted by a man with enough power and influence to evade accountability for decades?
What's up is down and what should be down is up. Like the funhouse of mirrors, justice is distorted, stretched and perverted. Our reflection is nothing like the truth. We need a restoration of the ability to discern right from wrong and true.
We mourn each instance of injustice.
For Christians, we have a responsibility to understand genuine justice and know what it is, according to more than the latest political trends or popular opinion.
In the Bible, justice flows from God's character— His righteousness and holiness. God is holy, right and just and He wants our lives to reflect those attributes. According to the Holman Illustrated Bible Dictionary, justice is the order God seeks to reestablish in His creation where all people receive the benefits of life with Him. Paul Louis Metzger writes that biblical justice "involves making individuals, communities, and the cosmos whole, by upholding both goodness and impartiality."
And because we serve a God concerned with justice, we His people have no choice but be concerned with justice as well. Here, as always, we look to Christ, for our example.
In his home synagogue, he quoted from Isaiah and declared the Holy Spirit was on Him and He would be working to bring justice to the poor, the captives, the blind, and the oppressed (Luke 4:17-19). He challenged the Pharisees over their obsession with human interpretations of the law while ignoring the most important principles of God's justice, mercy, and faithfulness (Matt. 23:23). And in his death, Jesus demonstrates how the injustice of the world can be turned right side up by the ultimate justice of God. Jesus' death is both the ultimate satisfaction of eternal justice, it's also the ultimate unmasking of the injustice of the world. The sinless Son was put to an unjust death in order that unjust sinners could be justified in Him.
Living it out
How does that theological truth translate into life on the streets in the real world? It starts with humble confession that we have not always acted justly toward others nor have we always fought for the justice others are due. There's no room for "moral superiority" in these conversations. None of us stands righteous before the Cross. In Christ we are made right, not by our own goodness but by God's grace. We are nothing if we are not the redeemed in Christ. Penalty paid. Slate wiped clean. Second chance granted.
The prophet Amos describes justice as a flowing river and righteousness as an ever flowing stream (Amos 5:24). The righteousness we enjoy, from Christ, becomes then the source of the justice that flows among us and the ultimate good to which we point.
We are concerned with justice because our goal is not only an earthly social good, but an eternal promise. We are to live as outposts among a broken, unjust world pointing to the better King and the perfect justice of the coming Kingdom of Heaven.
The question for us then is this: Are we going to be like the Pharisees, obsessed with our own version of religiosity, or will we be concerned with living as loved children of God, displaying His justice and goodness to a desperate world (Luke 11:42)? Justice begins with repentance before God and continues as a posture of humility in our walk with Him. We seek to display justice in our lives as we become more like Christ and submit our will, desires, and resources to Him for His glory and His plan restoring all things.
The prophet Malachi 6:8 declares God "has told you, O man, what is good; and what does the Lord require of you but to do justice, and to love kindness, and to walk humbly with your God?"
If we're not walking humbly with God, if we are not acting as a people imputed with the righteousness of Christ, then we cannot and will not be able to do justice.
Originally posted at The ReConnect With Carmen LaBerge.
Carmen Fowler LaBerge is president of the Presbyterian Lay Committee and host of "The Reconnect with Carmen LaBerge," radio program.