Bill O'Reilly Attacks Obama for Hesitation to Call Boston Marathon Bombings 'Terrorism'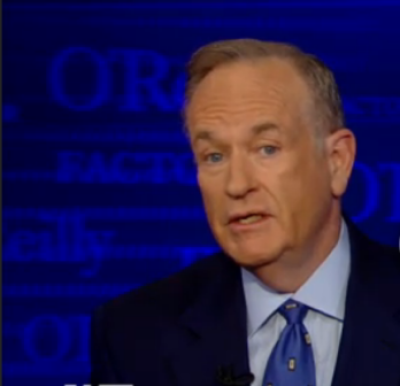 President Barack Obama delayed calling the Boston Marathon bombings an act of terrorism until just before noon Tuesday during a White House press briefing in Washington, D.C.
On Monday night, Obama addressed the nation and assured the public that authorities "will get to the bottom of this." He added that "we will find out who did this act, and we will find out why they did this … and we will hold them accountable."
But he emphasized that Americans and the media shouldn't make assumptions about the person or group that planned the bombings.
"We still do not know who did this or why. And people shouldn't jump to conclusions before we have all of the facts," Obama said.
He also stopped short of labeling the bombings an act of terror. His administration was accused failing to use the word terrorism after the 2009 Fort Hood massacre in Killeen, Texas, when the Defense Department labeled the attack as "workplace violence." Thirteen people were killed and 12 wounded when Major Nidal Hasan, a former Army psychiatrist, who is being held for the attacks, allegedly was inspired by radical U.S.-born cleric Anwar al-Awlaki, who was killed in 2011 during a drone strike.
Likewise, in 2009, after Private William Long was shot and killed by Abdulhakim Mujahid Muhammad, born Carlos Leon Bledsoe, outside a military recruiting office in Little Rock, Ark., the administration labeled it a "criminal act" and not an act of terror, even though the shooter said he was recruited by al-Qaida in the Arabian Peninsula.
Following Obama's announcement, Fox News host Bill O'Reilly critiqued the response on "The O'Reilly Factor," and said the president had just made a critical mistake.
"The president called the act a tragedy, it was not," O'Reilly said. "It was a vile act of violence, designed to kill innocent people, including children."
He then noted that this week also marks the anniversary dates of four previous U.S. tragedies: the bombing of the Murrah Federal Building in Oklahoma City, Okla., in 1995; the Columbine High School shootings in Columbine, Colo., in 1999; the Virginia Tech campus shootings in Blacksburg, Va., in 2007; and the government's assault against the Branch Davidians in Waco, Texas, in 1993.
On Tuesday, however, following media speculation about Obama's refusal to use the word terrorism, Obama announced that the "heinous and cowardly acts" are being investigated by the FBI as "acts of terrorism." He added that his administration doesn't know if the Boston bombings were committed by one individual or a domestic or foreign terrorist group.
He added that Americans refuse to be terrorized, and if people want to see how "Americans respond to evil … we respond selflessly, compassionately, and are unafraid."
The president also emphasized the role that citizens play in Homeland Security's "See Something, Say Something" initiative, which asks Americans to report suspicious actions to authorities.
"If you see something suspicious, speak up," Obama said.