Billy Graham Answers: When Should Parents Bring Children to Church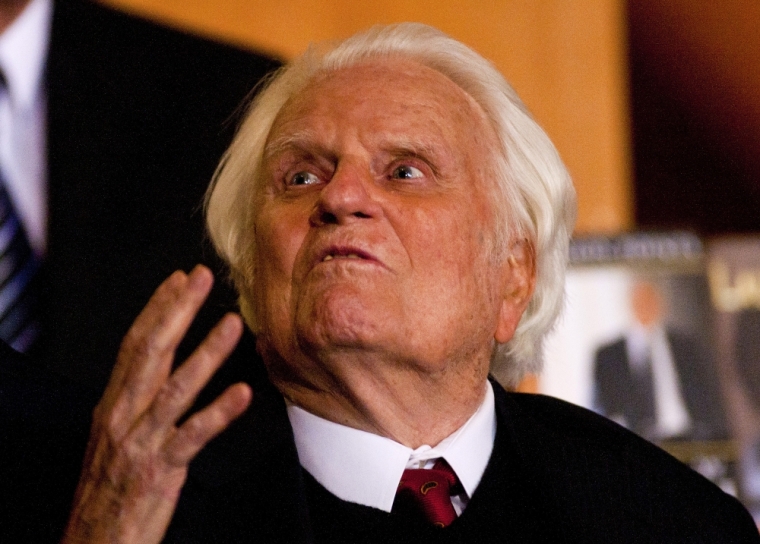 It is never too early for parents to bring their children to church, according to famed evangelical preacher the Reverend Billy Graham.
In an advice column published by the Billy Graham Evangelistic Association on Monday, the 98-year-old preacher was asked about when a child should first be brought to church.
"My parents never took me to church until I was almost a teenager, because they didn't think children could understand anything about God," inquired the person. "But our 5-year-old keeps asking questions about God, and I'm wondering if they were right. Were they?"
Graham responded with a reminder that "Jesus welcomed children and invited them to come to Him," quoting Mark 10:14, "Let the little children come to me, and do not hinder them, for the kingdom of God belongs to such as these."
"After all, even a small child understands what love is — and who loves us more than God? A small child also understands what it means to trust others — and who is worthy of our trust more than God?" wrote Graham.
"In addition, small children know their parents love to hear them try to talk — and who loves to hear us talk to Him more than God? No wonder the Bible says that God is our Heavenly Father."
Graham went on to state that the inquiring person should be "grateful for your child's questions" and should "ask God to help you answer them simply but truthfully."
"Make church an important part of your family's life; you'll set an example for your son that will be with him the rest of his life," continued Graham.
"Most of all, make sure of your commitment to Christ, and make Him the center of your family's life every day."
Graham is not the only evangelical stressing the need for early spiritual edification. In an entry on their website regarding parenting, Focus on the Family stated that to not expose children to church early "is a serious mistake."
"While your child must ultimately decide on her own whether or not she will begin and nurture a relationship with God, you have not only an opportunity but a responsibility to teach and demonstrate the spiritual principles that are the foundation of your family life," noted Focus on the Family.
"Whatever else parents and the other adults who care for children do, they must not hinder children from trusting in God, which seems to come naturally to them."