Billy Graham's Focus on the Gospel Remains Strong at 96, Says Daughter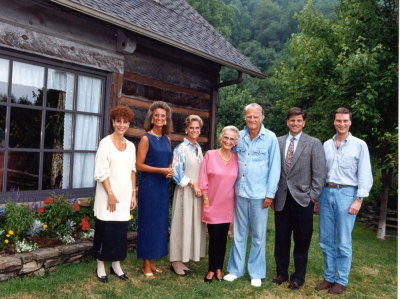 Billy Graham is still focused on spreading the good news found in the Bible, says his daughter Anne Graham Lotz. "He is 96, he has not yet lost his focus on the gospel, reaching people for Christ," she described in a recent interview.
Reflecting on his ministry as a world famous evangelist and pastor to presidents, Lotz said there were many temptations that could have diverted Graham's attention from his ministry. Instead, he remained faithful to his Bible calling.
The secret to Graham's continued focus, Lotz explained, is his humility.
"[He] never lost his focus; it was never about him. My father's a very humble man and I think that comes from his walk with God. If you walk with God, you're not very impressed with yourself. It's when people drift from God and they start reading the press or start seeing what other people say about them, then become either puffed up or they become or you know, whatever," she told Premier Christian Radio.
Lotz also said Graham also remains mindful of his roots as "the son of a dairy farmer." The AnGeL Ministries founder described her father's faith as "genuine" and "authentic" and she expressed a desire to have that same kind of dedication.
She stated "That humility, that focus, and that faithfulness to God's call on his life, I would want along with my mother's passion."
Graham celebrated his 96th birthday November 7. His eldest son, Franklin Graham, issued a press release at that time assuring followers and fans that the North Carolina preacher is doing fine.
"Although his physical condition keeps him homebound, he remains interested in current events and the ongoing work of the ministry that he began more than 60 years ago," The Billy Graham Evangelistic Association told the public.
In fact, The Association recently debuting a new "My Hope with Billy Graham" film entitled "Heaven."
Franklin asked people to continue praying for his father's ministry. "Please pray for my father and for those who will watch this film, that they too may know the peace found in Jesus Christ."