Billy Graham's Grandson Tullian Tchividjian Resigns as Coral Ridge Presbyterian Pastor After Admitting Affair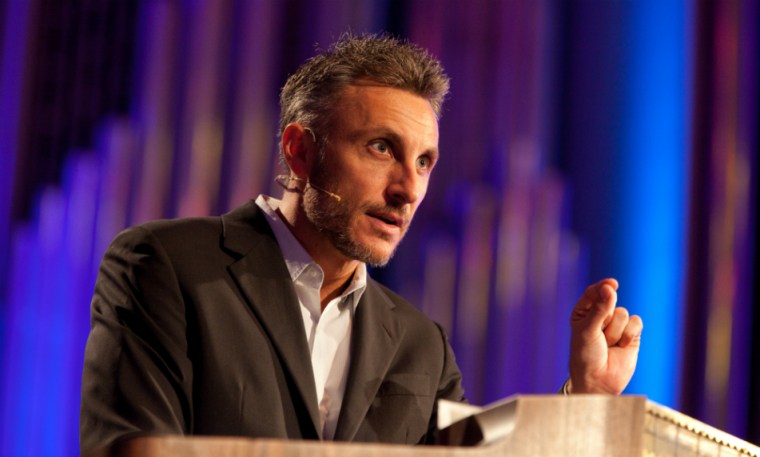 Tullian Tchividjian, the pastor of Coral Ridge Presbyterian church in Florida, has resigned from his position after admitting to an affair. Billy Graham's grandson said that he has been experiencing ongoing marital issues.
"I resigned from my position at Coral Ridge Presbyterian Church today due to ongoing marital issues. As many of you know, I returned from a trip a few months back and discovered that my wife was having an affair. Heartbroken and devastated, I informed our church leadership and requested a sabbatical to focus exclusively on my marriage and family," Tchividjian revealed in a statement to The Washington Post.
"As her affair continued, we separated. Sadly and embarrassingly, I subsequently sought comfort in a friend and developed an inappropriate relationship myself. Last week I was approached by our church leaders and they asked me about my own affair. I admitted to it and it was decided that the best course of action would be for me to resign."
The pastor adds that both he and his wife, Kim, are "heartbroken" over their actions, and are asking God to give them "the grace we need to weather this heart wrenching storm."
Kim Tchividjian said in a follow-up message to WP, however, that "the statement reflected my husband's opinions but not my own."
"Please respect the privacy of my family at this time, thank you. I do thank everyone for the outpouring of love for my family as well during this difficult time and we appreciate all the prayers and support we are receiving," she added.
Coral Ridge Presbyterian Church, which was officially chartered in 1960, installed Tchividjian as senior pastor in 2009.
"Several days ago, pastor Tullian admitted to moral failure, acknowledging his actions disqualify him from continuing to serve as senior pastor or preach from the pulpit, and resigned — effective immediately," revealed Rob Pacienza, executive pastor of Coral Ridge.
"We are saddened by this news, but are working with and assisting pastor Tullian and his family to help them through this difficult time, and asking people to join us in praying that God will bring restoration through this process and healing to all involved."
Tchividjian, who has three children with Kim, has also written columns that've been published in The Christian Post. He has spoken out on a number of issues over the years, and back in December claimed that evangelicals' involvement in the conservative political movement has damaged Christianity.
"Over the course of the last 20 or 30 years, evangelicalism, specifically their association with the religious right and conservative politics, has done more damage to the brand of Christianity than just about anything else," the pastor said in an interview.
"That's not to say that Christian people don't have opinions on social issues and we shouldn't speak those opinions, but Sunday morning from behind the pulpit is not the place," he added.