Bishop Heather Cook Deposed From Episcopal Ministry After Indictments In Fatal Accident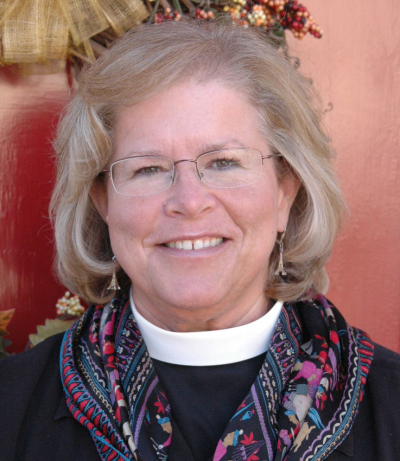 Embattled Bishop Heather Cook has resigned as Bishop Suffragan in the Episcopal Diocese of Maryland and has separately been deposed by Episcopal Church Presiding Bishop Katharine Jefferts Schori as part of a church disciplinary action. Both announcements came Friday afternoon, with the Presiding Bishop's office issuing a media release stating that Cook "will no longer function as an ordained person in The Episcopal Church."
Cook was indicted on multiple charges in February following a December 27 crash that killed a cyclist, 41-year-old Thomas Palermo.
According to Cook's Sentence of Deposition, the former second-ranking official in the Episcopal Diocese of Maryland shall be "deprived of the right to exercise the gifts and spiritual authority of God's word and sacraments conferred at ordination."
The release concludes by stating that the accord reached between Cook and the Presiding Bishop's office is separate from any resolution of employment matters involving Cook and the Diocese of Maryland as well as from criminal matters pending in the secular courts.
The Diocese of Maryland Standing Committee has sought Cook's resignation since January.
The bishop is charged with driving under the influence resulting in a homicide, vehicular manslaughter, criminal negligent manslaughter, texting while driving and fleeing the scene of an accident. A breathalyzer test showed Cook's blood alcohol level was .22 following the accident. If found guilty, Cook could face a maximum sentence of 10 years imprisonment for each charge of manslaughter and driving away from the accident.
A trial date has been set for June 4 before the Baltimore City Circuit Court.
In February, The Washington Post reported that diocesan officials suspected Cook was drunk at a dinner the night before her September consecration. The story links to a timeline provided by the Diocese of Maryland stating that Bishop Eugene Sutton informed Presiding Bishop Katharine Jefferts Schori of his suspicion, Jefferts Schori "indicates she will discuss with Cook" and the consecration proceeds as planned the following day.
Jeff Walton is Communications Manager for the Institute on Religion & Democracy and directs the Anglican program. He graduated in 2001 from Seattle Pacific University and is a member of Restoration Anglican Church in Arlington, VA.