Bishop Hezekiah Walker Asks for Prayers Before Singing at Slain Police Officer's Funeral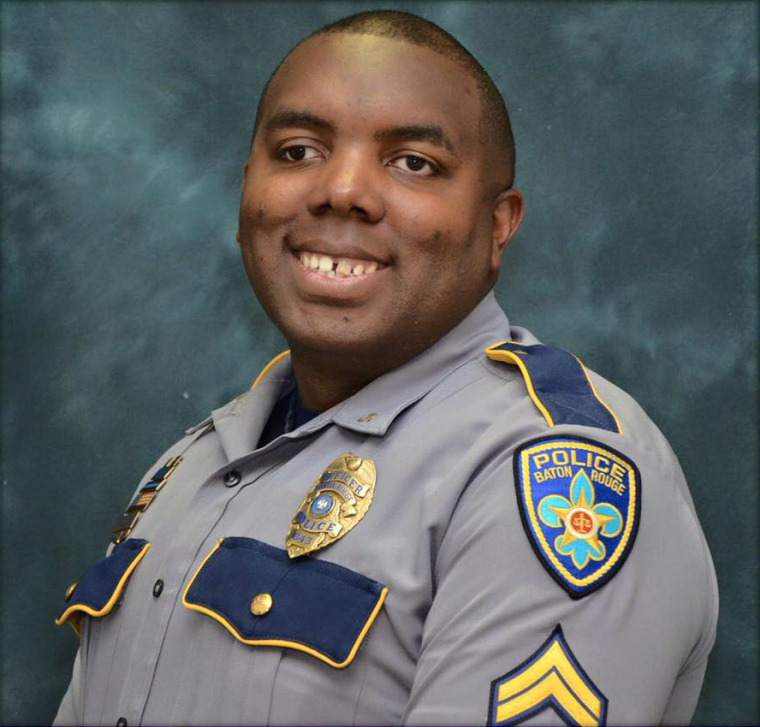 Just before Bishop Hezekiah Walker performed his song "Better" at the funeral of slain police officer Montrell Jackson, the gospel musician asked for prayers.
Jackson, 32, was "intentionally targeted and assassinated" along with police officer Matthew Gerald and sheriff's deputy Brad Garafola who were shot and killed in Baton Rouge, Louisiana, on July 17. Before the police killing, national protests ignited after a black man named Alton Sterling was killed by two Baton Rouge police officers while selling CDs outside of a convenience store on July 5.
Walker, the gospel singer who also heads the Love Fellowship Tabernacle in Brooklyn, New York, took to Instagram to announce that he would be singing at Jackson's funeral.
"Please PRAY for me getting ready to sing officer Montrell Jackson's favorite song 'Better' at his funeral in Baton Rouge," Walker wrote on social media about the offier who was a fan of his music.
Before he was killed, Jackson posted a message on his Facebook page where he offered prayers and hugs to the people of Baton Rouge who were hurting after the shooting of Sterling.
"This city must and will get better. I'm working in these streets, so any protesters, officers, friends, family, or whoever, if you see me and need a hug or want to say a prayer, I got you," he wrote on July 8.
Among the countless people who showed support for Jackson and his Facebook post was Louisiana Gov. John Bel Edwards.
"Montrell has inspired me," Edwards said during a news conference after the shooting, according to CBS News. "Montrell has inspired the nation."
In a previous statement shared with The Christian Post, Walker spoke about his song "Better," which was released last March.
"I'm honored and humbled to continue to deliver music that makes a lasting impression on people all over the world," he said.
Phil Thornton, the vice president and general manager of Urban Inspiration at the eOne Music label that released Walker's song, also spoke about the minister's music, calling it "uplifting" and a and a "spiritual guide [for] countless people across the globe."