Bishop T.D. Jakes' New Talk Show Aims to Help Viewers Navigate Daily Challenges in Life, Love and Family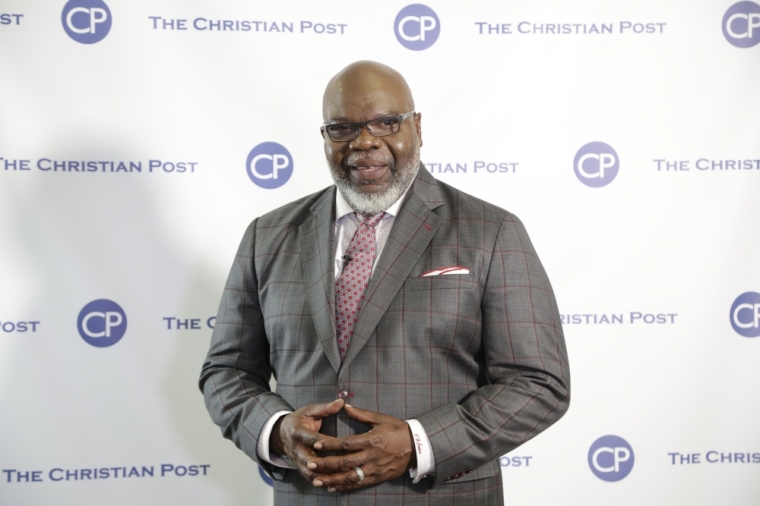 Bishop T.D. Jakes is gearing up to bring his brand of inspiration to a new talk show where he expects to spark national conversations about socially relevant topics.
Jakes, the 58-year-old senior pastor of The Potter's House church in Dallas, Texas, will host the hour long series set to first broadcast in select markets from Aug. 17 through Sept. 11.
"This show provides a great platform to expand conversations, to be encouraging, positive, uplifting and help people work through tight places in their lives," Jakes said in a statement shared with The Christian Post.
Stephanie Drachkovitch, executive producer of the show, spoke to CP about the impact she hopes
the series, "T.D. Jakes" will have on the world.
"We want to create a provocative and entertaining daily television series that makes a difference, inspires change and creates a national conversation around the challenges and topics that each of us face as we try our best to navigate life, love and family," Drachkovitch told CP. "We believe T.D. Jakes' personal journey and insight will help viewers transform and improve their lives and relationships."
The one month preview of the show will be featured on four TEGNA media stations this summer, which will include WFAA in Dallas, WXIA in Atlanta, KARE in Minneapolis, and WKYC in Cleveland, according to Alexandra Jewett, the executive vice president of programming at Debmar Mercury.
Speaking about Jakes' personality, experience and influence, Jewett said The Potter's House pastor "brings immense wisdom and counsel to everyday situations but he also navigates life with great humor and joy, and has had a tremendous impact on so many."
Aside from his upcoming talk show, Jakes is seeking to make an impact at his MegaFest festival that will take place Aug. 19-23.The pastor previously spoke to CP about what people can expect from the festivities that will take place in Dallas.
"We've got concerts that they can come out and enjoy; we've got empowerment sessions and they can strengthen themselves and their career, so it's one stop shopping," Jakes previously told CP. "We've got something for all ages — teenagers, young adults. And particularly with so many single parents today, to have your values reinforced in your kids right before they take off to school, that's a good thing!"
A number of high profile speakers are slated to participate at the event, including The Potter's House's first lady Serita Jakes, film mogul Tyler Perry who will appear as his famous character Madea, minister Joyce Meyer, Australian activist Christine Caine, Bishop Tudor Bismarck, R.A. Vernon and Archbishop Nicholas Duncan Williams. Since the event only takes place once every two years, Jakes spoke about the importance of making sure it is a life changing experience.
"Today, if you're going to travel, you want to have a mega experience. And so, the whole MegaFest is a life changing experience," he said. "We do alter calls, we work with people who are coming back to Christ, we have ministers to sharpen their gifts and skills. We only have it every other year, so we want you to be buzzing it for two years."
For more information about Jakes' MegaFest, please click here. For more information about how to become a part of Jakes' live studio audience for his upcoming talk show, email tdjakesaudience@44blue.com.