Bishop TD Jakes: 'It Is Important for the President to Have Faith'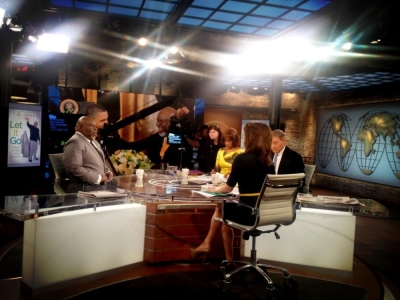 Bishop T.D. Jakes, senior pastor of The Potter's House in Dallas, Texas, appeared on "CBS This Morning" on Monday to discuss an array of topics, including the importance of faith in a U.S. president, the source of the bishop's personal strength, and the issue of forgiveness, as related to his New York Times bestselling book Let It Go.
When asked by CBS co-anchor Gayle King about the importance of faith in a U.S. president, Jakes responded:
"I think it's important, I think it's a very stressful job, our demands and expectations are beyond human comprehension, [and] to be able to submit to a higher power I think is important when possible."
Later in the interview, Jakes addressed the topic of religious counseling for U.S. presidents, as he has previously served as a spiritual adviser to former Presidents Bill Clinton and George W. Bush, and to current President Barack Obama.
"It's not really as dramatic as it sounds," Jakes responded.
"Most generally, it's an opportunity to have prayer with the president, if there are any things they want to discuss, to be available to discuss those things," The Potter's House leader continued.
"To give people an opportunity to say something to someone and know that they won't hear it again is a great gift to anyone, particularly to someone who is highly visible."
Jakes went on to reveal the source of his personal strength, as he is able to effectively communicate with a 17,000-person congregation at his Dallas megachurch.
"Some parts of it are due to my transparency, and my ability to connect with people […] I think you have to love God but you also have to love people, and be curious about people," Jakes said.
Jakes, a New York Times bestselling author, appeared on the morning news program to promote his book, Let It Go: Forgive So You Can Be Forgiven, which addresses the topic of forgiveness and was originally published in Feb. 2012. The book will be released in paperback on Tuesday, Jan. 29.
Watch Bishop T.D. Jakes' interview on "CBS This Morning":