Black Megachurch Drama 'Greenleaf' Releases Extended Trailer Revealing Dysfunctional Family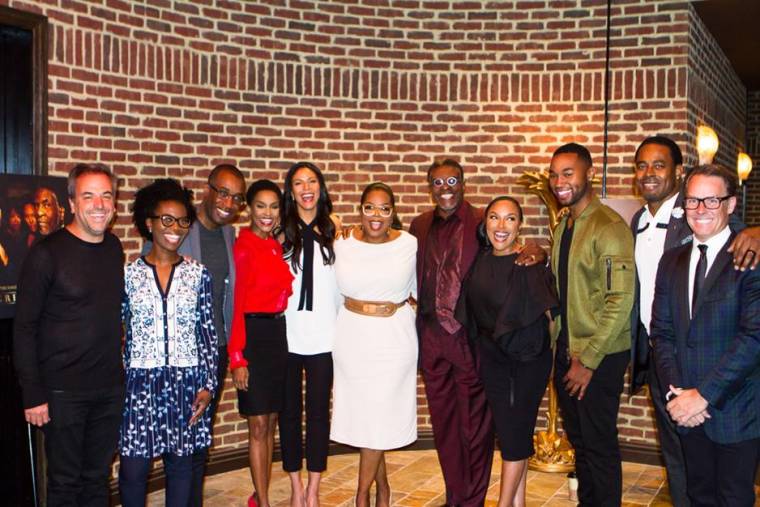 The extended trailer for the upcoming OWN dramatic series "Greenleaf" has been released and it's giving viewers a glimpse of serious family dysfunction centered around a megachurch.
In the extended trailer released by OWN, prodigal daughter Grace Greenleaf (Merle Dandridge) returns to her home where her father, Bishop James Greenleaf (Keith David), welcomes her with open arms. However, not everyone is happy to see Grace.
In the first few seconds of the extended trailer, it's clear that Grace's mother, Lady Mae Greenleaf (Lynn Whitfield), is not ready to welcome her daughter with open arms. What follows is a montage full of mysterious dramatic elements where Bishop James Greenleaf's church practices are put to question and Grace promises to stir up some trouble.
"I am not at rest, nor am I quiet," Grace says in the trailer that is currently on the OWN YouTube channel.
In the two-minute whirlwind clip, hints of sibling rivalry, undercover homosexuality, infidelity and strife are woven together to preview a season of the show that Oprah Winfrey calls groundbreaking. When The Christian Post attended a screening of the show's first episode, co-creator and media tycoon Winfrey spoke about the new series.
"I think it's a platform that nobody has actually explored. I grew up in the black church. I wouldn't be who I am without it," said Winfrey, who also stars in the show as Mavis McCready. "My speaking to the writers room on the very first day and my conversations with Craig were all about, 'look this is not just a church. It's the nurse, doctor, lawyer, psychologist, our therapy, nurturer, support, it's our rock."
In a previous statement on her OWN website, Winfrey spoke about executive producer and creator Craig Wright's script bringing the vision she had to life.
"When I first read the script, I instantly felt an affinity for the characters and loved Craig's creative vision for a fictional drama on an epic scale," Winfrey said. "This show is going to be a fun ride and will hopefully have viewers on the edge of their pews week after week."
Wright insisted he was the one blessed to work with Winfrey.
"To tell this potentially explosive story with Oprah, a partner who has as much respect and affection for the church as I do, whose entire body of work is infused with what I would call a faith-based humanism, is a once-in-a-lifetime opportunity," he said. "A blessing, even."
The writer ("Lost," "Six Feet Under") recalled the initial conversation he had with Winfrey about bringing the series to life.
"Over the years, I always wanted to do something about religion. But when you look at the history... at white churches on T.V. it always kind of degenerates into either satire or sanctimony. Either you have 'Touched By An Angel' or you have 'Good Christian (expletive)'," Wright said at the Greenleaf screener. "A lot of what made this conversation really appealing to me is that by starting this conversation with Oprah and learning more about the black church and learning from the writing staff and actors, and all of the people that we interviewed and stuff we got to come up with a show about people whose faith is real."