Keith David to Star in OWN's New Drama Series 'Greenleaf' About Scandal-Ridden Megachurch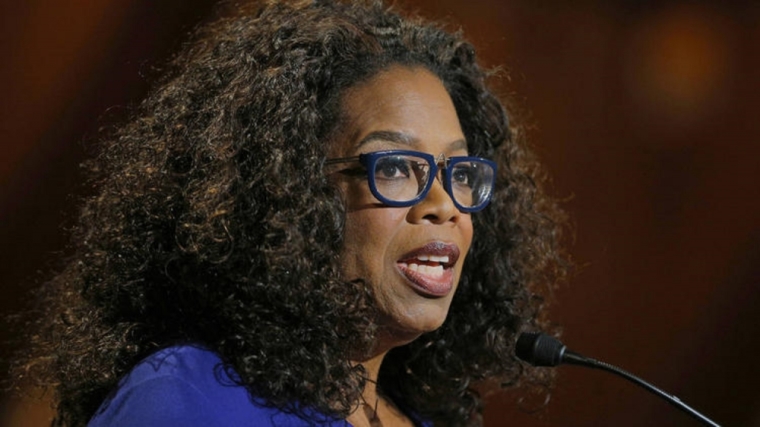 Actor Keith David will play the lead role in the Oprah Winfrey Network's upcoming original scripted drama series "Greenleaf," about a fictitious scandal-ridden Memphis megachurch.
David, known for his roles as the CIA director in "Agent Cody Banks" and Dr. Facilier in "The Princess and the Frog," will play Bishop James Greenleaf, leader of Greenleaf World Ministries, according to Deadline.
The Emmy-winning actor will be joined by Lynn Whitfield, who will play the role of Greenleaf's wife, Lady Mae, as "a steely woman who loves money and power and will do absolutely anything to protect her position as the First Lady of Greenleaf World Ministries," according to indiewire.com.
Merle Dandridge will be Mae's estranged daughter, Grace, "a disillusioned former preacher who returns home after fleeing her contentious family 20 years ago."
Desire Ross will play Grace's teenage daughter, Sophia, "who finds her new extended family and extravagant new surroundings a welcome change from her previously isolated, middle-class life in Phoenix."
"Greenleaf is the center of the community for the thousands of predominantly African-American members who attend services there," according to the series description.
"But beneath its steeple lies a den of iniquity — greed, adultery, sibling rivalry and conflicting values — a multigenerational matrix of deception that involves the church's founding family but also extends to the congregation and prominent members of the Memphis community and beyond. Yet, amidst all of the mayhem and deception, the power of something greater persists, calling everyone to conscience for their sins," the description adds.
Owned by Lionsgate Television, the 13-episode series will premiere on Oct. 18.
Craig Wright, known for writing shows like "Six Feet Under" and "Lost," will pen the scripts and executive produce along with Winfrey.
"When I first read the script, I instantly felt an affinity for the characters and loved Craig's creative vision for a fictional drama on an epic scale," Variety quoted Winfrey as saying earlier. "This show is going to be a fun ride and will hopefully have viewers on the edge of their pews week after week."
"To tell this potentially explosive story with Oprah, a partner who has as much respect and affection for the church as I do, whose entire body of work is infused with what I would call a faith-based humanism, is a once-in-a-lifetime opportunity. A blessing, even," Wright was quoted as saying.
Lionsgate Chairman Kevin Beggs said, "With its singular take on a world rarely seen and a fascinating family at its core, Greenleaf has all the makings of a highly addictive drama that embodies the kind of provocative high-quality entertainment we champion at Lionsgate. We're thrilled to be working with Oprah and Craig and proud to be part of OWN's expansion in scripted programming."