Black So. Baptist churches challenge denomination's vote to ban women in pastoral leadership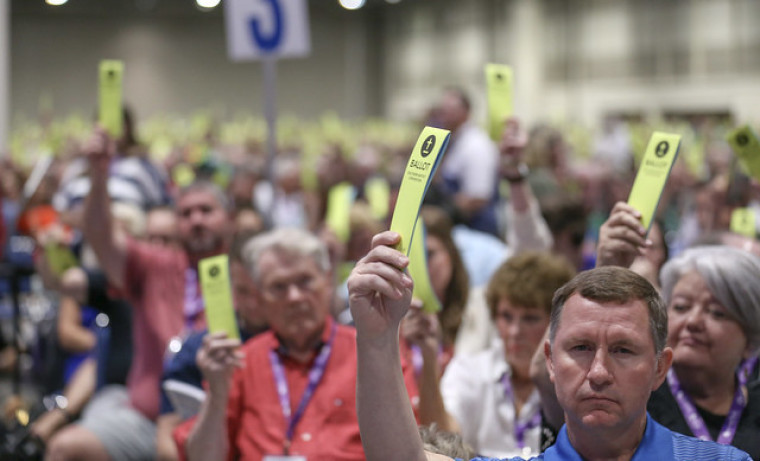 The National African American Fellowship, a network of more than 4,000 predominantly African American churches affiliated with the Southern Baptist Convention, believes a recent vote by SBC messengers in favor of banning women from serving as a "pastor of any kind" is an "unnecessary infringement upon the autonomy of the local church" that will disproportionately impact their congregations.
In a July 3 letter to SBC President Bart Barber, NAAF President Gregory Perkins, who leads The View Church in Menifee, California, where at least one woman currently holds the title of "pastor," urged leaders of America's largest Protestant denomination to pray about the recent move that led to the disfellowshipping of Rick Warren's Saddleback Church in California as well as Fern Creek Church in Louisville, Kentucky.
"We strongly urge our SBC family to consider entering a time of prayer and dialogue because for many, this most recent decision is an unnecessary infringement upon the autonomy of the local church. It has created division within the SBC and may disproportionately impact NAAF-affiliated congregations," Perkins wrote.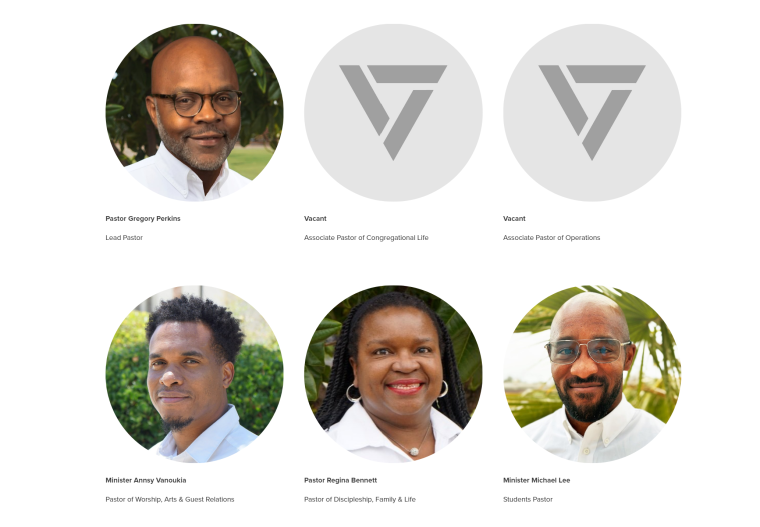 A proposed amendment to the SBC constitution clarifying that women cannot serve as pastors passed with approximately 80% of the vote from more than 12,000 messengers on June 14 at the SBC's Annual Meeting. Proposed by Pastor Mike Law of Arlington Baptist Church in Virginia, the amendment will become permanent if it gains majority support at the SBC annual meeting in 2024.
The vote on the amendment also came just hours after messengers voted to uphold the removal of Saddleback Church for allowing a woman to serve in the office of a teaching pastor. The removal of Fern Creek Baptist Church for having a woman pastor was also affirmed.
During the meeting, roughly nine out of every 10 messengers voted to disfellowship churches that have women pastors. 
The Southern Baptist Convention's Baptist Faith & Message 2000 states that "the office of pastor is limited to men as qualified by Scripture."
In his letter, Perkins said prohibiting churches from allowing women to hold the title "pastor" would be challenging for many black Southern Baptist congregations.
"Many of our churches assign the title 'pastor' to women who oversee ministries of the church under the authority of a male Senior Pastor, i.e., Children's Pastor, Worship Pastor, Discipleship Pastor, etc.," Perkins argued. "To disfellowship like-minded churches who share our faith in Jesus Christ, our belief in the authority of Scripture, our mandate to carry out the Great Commission, and our agreement to give cooperatively based upon a local-church governance decision, dishonors the spirit of cooperation and the guiding tenets of our denomination."
Perkins suggested that the ramifications of banning women from serving as a "pastor of any kind" were not properly considered, and the denomination needs to hear from a diversity of voices on the issue. He contends the vote by the messengers is "inconsistent with our shared Baptist polity." 
"There will always be issues upon which biblically rooted and committed Christians disagree. It is in our best interest to allow a diversity of voices and perspectives to be heard. Let's seek to better understand the full ramifications of this policy shift and engage in vigorous yet constructive dialogue," he noted.
The NAAF leader said while messengers are free to vote their conscience, he fears the actions of the messengers "may signal to churches in the SBC that do not believe that women should be the Senior Pastor but allow women the usage of a pastoral title, or appoints a woman to a pastoral role, are no longer welcome in the SBC."
Reacting to the letter in a statement on Twitter Monday, Barber welcomed Perkins' offer to pray and have further dialogue on the issue.
"Our sister SBC churches in the NAAF have asked us for a season of prayer and dialogue. What a Christ-honoring, biblical way to approach decisions when fellow believers want to find common ground and make decisions together!" Barber wrote.
"I honor and value these partners in the work of the gospel. I will make sure that the entire SBC family has ample opportunity for prayer and dialogue throughout the coming year leading up to our meeting next June in Indianapolis," he said. "Indeed, I plan to see many of our NAAF leaders next week in Asheville, North Carolina, where I trust that we will make a healthy start in both prayer and fruitful conversation with one another."
Barber's response drew positive reactions, including from Perkins, who replied: "Thank you for your leadership."