Black Gateway Seminary board member protests 'racial insensitivity' of SBC's seminary leaders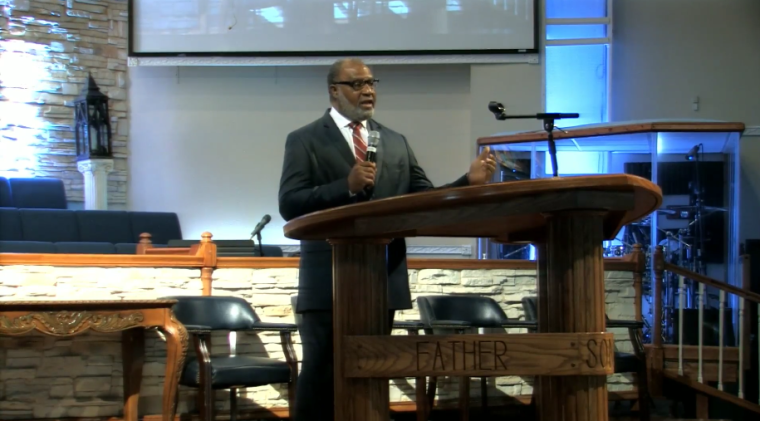 Terry Turner, the senior pastor at Mesquite Friendship Baptist Church in Mesquite, Texas, says he will not attend his final board meeting at the Southern Baptist Convention's Gateway Theological Seminary in California to protest the "racial insensitivity" of the denomination's Council of Seminary Presidents.
"This week I have decided to protest the racial insensitivity shown by the council of seminary presidents over race issues in our society," Turner wrote in a statement on his Facebook page Monday. "Therefore, I will not attend my last board meeting with The Gateway Theological Seminary of the Southern Baptist Convention where I have served as a trustee for the last ten years."
Turner's statement comes in the wake of ongoing turmoil on race within the SBC sparked most recently by a decision at the council's annual session in 2020, where it voted to reject critical race theory and intersectionality as incompatible with the Baptist Faith & Message while also condemning "racism in any form." 
Several pastors of color have voiced opposition to that view, and the debate around the issue has led to an exodus of high-profile black pastors from the denomination.
Critical race theory is a framework through which some scholars seek to understand how victims of systemic racism are affected by cultural perceptions of race and how they can represent themselves to counter prejudice. Scholarship on the theory traces racism in America through the legacy of slavery, the civil rights movement and recent events.
The Christian Post reached out to Gateway Seminary for comment Tuesday, but officials could not immediately comment on Turner's statement.
Turner lamented that his time serving on Gateway's board did not help with "racial reconciliation" despite raising concern about the diminishing number of African American staffers at the institution during his decade of service.
"During these years I witnessed the African American staff decline at Gateway despite my expressing concerns to leadership," Turner wrote in his April 19 Facebook post. "I leave feeling frustrated and broken that my time was not beneficial to the cause of racial reconciliation. My commitment to improve the SBC in other areas will continue. I pray in the future that Gateway and all the SBC seminaries will strive to be more racially inclusive with African American employees and professors."
Outspoken SBC Pastor Dwight McKissic, who founded and leads Cornerstone Baptist Church in Arlington, Texas, said Turner's statement is a strong indicator that the SBC needs to commit more resources to "heal the racial divide."
"New SBC peace committee is needed, to heal the racial divide. There is not an AA SBC pastor more orthodox, loyal to the SBC, & authentically respected, valued & love[d], across all spectrums of the SBC. When Pas Turner protest SBC racial insensitivity, all should stop & take notice," McKissic tweeted.
Last December, Adam W. Greenway, president of Southwestern Baptist Theological Seminary and one of six Council of Seminary Presidents members, defended the group's statement on critical race theory and intersectionality in an open letter. He dismissed much of the criticism around it as emotional misunderstandings.
"Feelings and sentiments are undeniably visceral, but not unimpeachably veridical. Specifically, the CSP statement not only did not deny systemic racism, but reaffirmed denominational condemnations of it," Greenway wrote.
He called out critics who, "among other things, asserted that we were reaffirming our commitment to whiteness, assumed that we are propagating fear to maintain control, announced that we are complicit with evil, and ascribed to us the pejorative label of theological architects of American slavery."