'Bleeding' Wafer Hailed as 'Miracle' Contains 'Heart Muscle,' 'Human Tissue'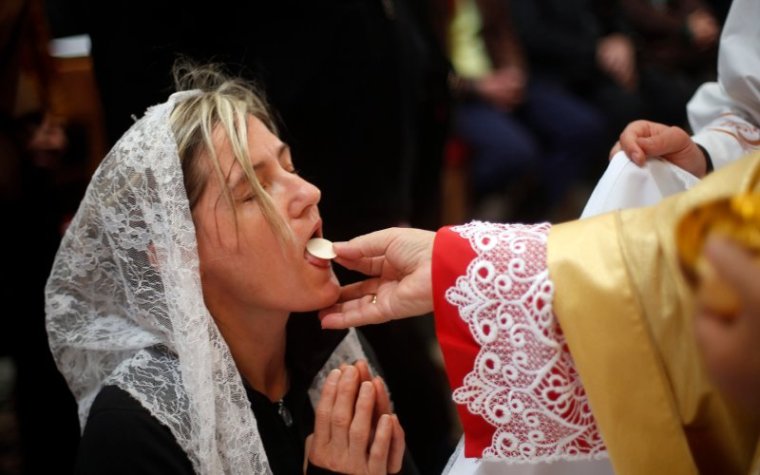 The Roman Catholic Church in Poland has approved the veneration of a miraculous host, or sacramental bread used in mass, which some said began to "bleed" after it was placed in water, and was subsequently tested by various research teams to prove its authenticity.
Bishop Zbigniew Kiernikowski of Legnica said the host "has the hallmarks of a eucharistic miracle," Catholic News Service reported on Monday, revealing that the sacramental bread had been subjected to a number of tests.
The host, which in Catholic belief represents the body of Jesus Christ, allegedly fell to the floor on Christmas Day 2013 after it was picked up and placed in a container of water. Red stains began appearing on the host soon after, however, leading to Stefan Cichy, the bishop of Legnica at the time, to commission it to monitoring and research by various institutions.
"In the histopathological image, the fragments were found containing the fragmented parts of the cross striated muscle. It is most similar to the heart muscle," a medical statement by the Department of Forensic Medicine explained.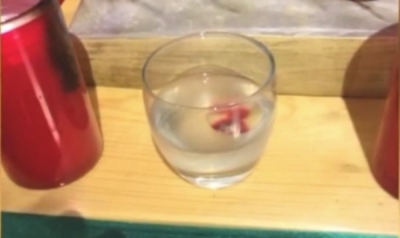 The research team also found tissue of "human origin" which apparently "bore signs of distress."
Kiernikowski revealed that back in January he brought up the "bleeding host" before the Vatican's Congregation for the Doctrine of the Faith, which in turn declared the host a relic of the faith, suitable for believers to come and venerate it.
There have been several reports of "bleeding" communion wafers reported in Catholic churches over the last few years, including an instance at St. Francis Xavier Church in Kearns in Salt Lake City from November 2015, where churchgoers claimed that a host was bleeding for three days straight.
Monsignor M. Francis Mannion of the Diocese of Salt Lake City said at the time that the church is investigating the wafer, but said that regardless of the results, the most important thing is to focus on the meaning of mass.
"Whatever the outcome of the investigation, we can use this time to renew our faith and devotion in the greatest miracle — the real presence of Jesus Christ that takes place at every mass," Mannion said at the time.
The alleged miracle attracted numerous new believers to the Salt Lake church, though in that case the glass with the bleeding wafer was not made available for public viewing.