Bobby Jindal: 'The Single Most Important Moment in My Life Is the Moment I Found Jesus Christ;' Franklin Graham Applauds Gov. for Defending Religious Freedom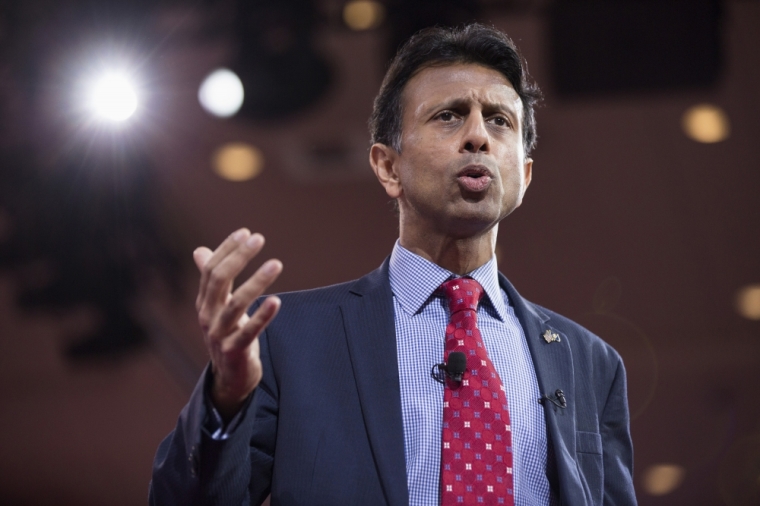 Louisiana Gov. Bobby Jindal spoke at the Iowa Faith & Freedom Coalition's spring conference on Sunday, sharing his story of becoming a born-again Christian just days after famed evangelist Franklin Graham all but endorsed the potential 2016 Republican candidate and called for prayer and support for Jindal.
"The single most important moment in my life is the moment I found Jesus Christ and the moment He found me. Our God is an awesome God, amen?" Jindal asked at the rally.
For Jindal, his conversion to Christianity was deeply personal, going against his Hindu upbringing and his family's tradition. He made the decision while attending Brown University, after seeing a video of the Passion. That was the defining moment for Jindal, who up until that point had only studied the historical Jesus.
"I don't know why I was struck so hard at that moment," Jindal told the Wall Street Journal in 2008. "There was nothing fascinating about this particular video. … But watching this depiction of an actor playing Jesus on the cross, it just hit me, harder than I'd ever been hit before. If that was really the son of God, and He really died for me, then I felt compelled to get on my knees and worship him. It was liberating."
Since then, Jindal has been a faithful member of the Roman Catholic Church, raising his children in the church with his wife Supriya, another convert to Catholicism.
While Jindal has yet to announce whether he will be seeking the 2016 Republican nomination for president, he is gaining support from leaders such as Franklin Graham and others.
The famed evangelist voiced his support for Jindal and asked his followers to offer their encouragement after Jindal told The New York Times he was "holding firm against gay marriage" by passing the Marriage and Conscience Act, which has been compared to religious freedom laws passed in Arkansas and Indiana.
"I appreciate strong leaders like Louisiana Governor Bobby Jindal who are defending religious freedoms in our nation," Franklin posted to Facebook on Thursday. "Unlike some other governors who have waffled on their positions and retreated, he says no matter how tough the opposition he will fight for passage of the Marriage and Conscience Act in this legislative session."
"In this New York Times article Jindal says, 'we should ensure that musicians, caterers, photographers and others should be immune from government coercion on deeply held religious convictions.' He says, 'As the fight for religious liberty moves to Louisiana, I have a clear message for any corporation that contemplates bullying our state: Save your breath.' Pray for Governor Jindal and post your encouragement to him in the comments below—tell him you support what he is doing!" Franklin concluded.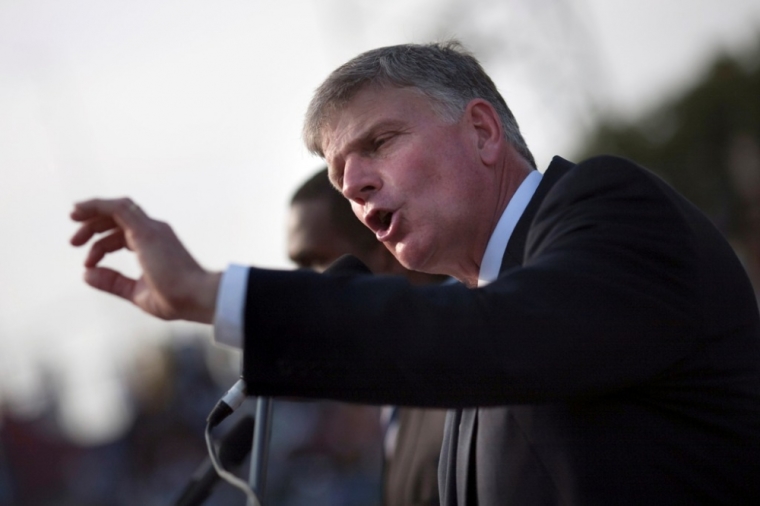 Franklin's post has received over 111,000 likes and 13,000 shares since it was posted on Thursday, showing a strong support for Jindal and his desire to pass the act in his home state.
Jindal said that he holds "the view that has been the consensus in our country for over two centuries: that marriage is between one man and one woman. Polls indicate that the American consensus is changing—but like many other believers, I will not change my faith-driving view on this matter, even if it becomes a minority opinion."
Jindal is known for speaking about his faith and addressing issues close to his heart. It's that honesty that has gained him a following from leaders like Graham. And "Duck Dynasty" star Willie Robertson has also voiced his support for Jindal, should he declare his candidacy.
"If he chooses to go on, I know the values he has … He's got the values, he's got the intelligence to do it. I'd love to see him run," Robertson said in an interview with Fox News.