Boko Haram kidnaps pastor, churchgoers on their way to evangelize and deliver aid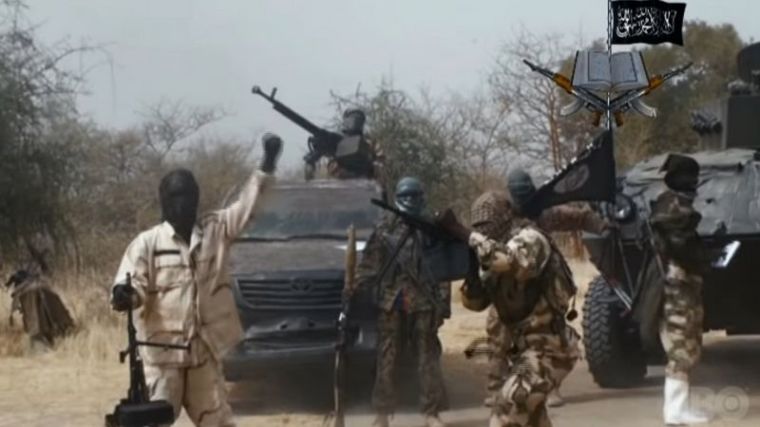 Suspected members of Boko Haram have reportedly kidnapped a pastor, a Christian relief worker and members of Living Faith Church while on their way to deliver relief supplies and evangelize in the northeast Borno State.
Rabiu Aminu, the Borno State Coordinator for the National Youth Service Corps, confirmed this week that Abraham Amuta, an NYSC corps member, Pastor Oyeleke of Living Faith Church and other church members were kidnapped in April.
As reported by the federally-run News Agency of Nigeria, Amuta and Pastor Oyeleke were said to have been kidnapped while traveling together with other members of the church on the road from Maiduguri to Chibok to deliver aid supplies to displaced persons in the region when insurgents launched an attack on motorists.
"The church claimed that the corps member was abducted alongside his pastor," the coordinator was quoted as saying. "NYSC deploys corps members to only four of the 27 local government areas in the state."
Aminu also stressed that in order for a corps member to travel, they need to get approval through their employer and a zone inspector. However, Aminu asserts that Amuta traveled on his accord without proper approval.
"We visited the Church, and the Commissioner of Police called us on Friday over the incident and assured us of their total support to address the situation," Aminu stated.
Amuta's housemate, Success Ezeanya, took to Twitter to raise an alarm on social media about the abduction.
"He went for evangelism with a pastor from his church — Living Faith," the friend wrote in a tweet. "He is an only son. Let's not forget him in our prayers."
Ezeanya told The Punch that he was informed by a church member that insurgents demanded a ransom equivalent to about $555,000 before they will release those who have been kidnapped.
It is unclear as to how many Living Faith Church members have been kidnapped but The Punch reports that Amuta was abducted along with three other church members. 
The Christian Post reached out to Living Faith Church, a network of churches in 65 countries founded by Bishop David Oyedepo in 1983 and headquartered in Nigeria, for comment on the abductions and report of a ransom being demanded. A response is pending.
Nigeria ranks as the 12th-worst nation in the world when it comes to Christian persecution. One reason why Nigeria is ranked so high on the list is the reign of havoc that Boko Haram, an insurgency group affiliated with the Islamic State, has wreaked in Nigeria's northeast and Lake Chad region.
A Christian NGO in Nigeria's southeast called International Society for Civil Liberties & Rule of Law reported earlier this month that as many as 200 people have been killed by suspected Boko Haram extremists since the beginning of 2019.
Boko Haram is responsible for the killing and kidnapping of thousands in the last several years as it has terrorized parts of Nigeria, Niger, Chad, and Cameroon.
The Global Terrorism Index of 2018 notes that in 2017, 62 percent of deaths in Nigeria occurred in the Borno State.
In the country's middle belt, predominantly Christian farming communities have over the last several years come under attack from Muslim Fulani herdsmen extremists, who have on multiple occasions gone into farming villages to destroy buildings and kill innocent civilians.
Most recently, suspected Fulani extremists reportedly ambushed and killed three Christians in north-central Nigeria.
While many, including the Nigerian government and some human rights organizations, have attributed these crimes as being part of "farmer-herder conflict," some advocates have warned that religious hostility does play a role in the Fulani-farmer crisis.  
Intersociety estimated after a research investigation that at least 2,400 people were killed by Fulani extremists in 2018. In 2017, the Global Terrorism Index estimated that Fulani extremists killed about 2,827 people between 2010 and 2016 in 450 separate incidents.  
Intersociety reported earlier this year that the Nigerian military and security forces were responsible for the killing of as many as 480 people and the injuring at least 500 mostly Christian civilians in security operations in predominantly-Christian Southeast and other southern regions of Nigeria between 2015 and 2017.
The security operations targeted protesters advocating for self-determination. But the NGO points out that most of the victims were Christian and peaceful.
"Most, if not all the slain, wounded or abducted victims are members of the Nigerian Christian Faith and other non-Muslim religions," the report stated. "Hospitals, where the wounded were taken to for treatment, were also invaded by soldiers at night or late evening during which some of them were abducted to unknown locations where they must have been shot dead and remained untraced."
In April, Intersociety pressed the U.S. Embassy in Abuja and a handful of other foreign governments to consider placing sanctions on Nigeria President Muhammadu Buhari, Vice President Yemi Osinbajo and 30 military and civic leaders who the NGO claims are either "direct or vicarious perpetrators" of the crimes committed in 2015 to 2017.
"The named perpetrators both retired and serving members of the Nigerian security establishments and public office holders shall also be slammed with appropriate international sanctions including being blacklisted and made ineligible in all regional and international military, policing and other security or diplomatic engagements including corporate and individual or intergovernmental consultancies, contracts, partnerships, exchange visits etc," the Intersociety letter reads.
"Such sanctions shall be invoked using international legal instruments like the Leahy Law of USA 1966 as amended; among other international deterrent measures."
CP reached out to the U.S. State Department and the U.S. Embassy in Abuja. A comment responding to Intersociety's request for sanctions was not received by press time.
As the Global Terrorism Index from 2017 notes, Fulani extremists killed about 2,827 people between the years of 2010 and 2016 in 450 separate incidences in Nigeria.