Boko Haram Leader Resurfaces in Video, Says There Is No Room for Christians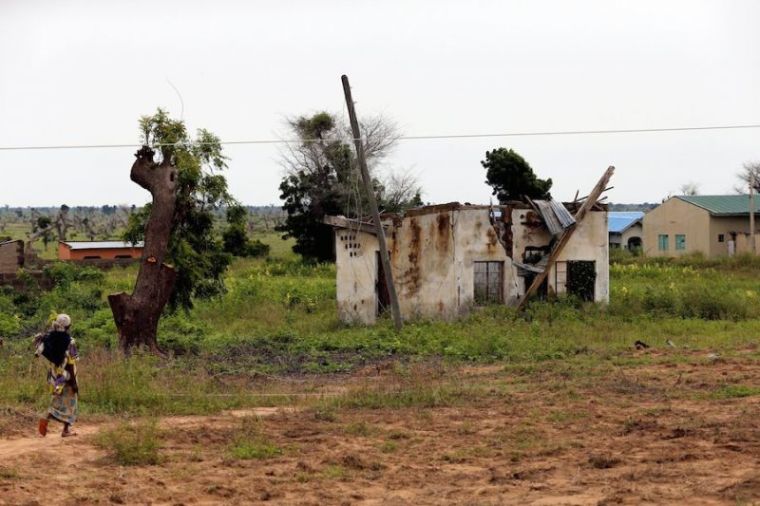 Abubakar Shekau, leader of Nigerian terrorist group Boko Haram, has resurfaced in a new video, claiming responsibility for attacks on the army and declaring that there is no room for Christians to live with Muslims in the country as equals.
The terrorist group has been responsible for the deaths of over 20,000 people, including Muslims and Christians, since 2009 and has said in the past that it will seek to kill all Christians and blow up every church.
"My message is to Islamic clerics in Nigeria who despite their position are giving wrong interpretation to the Holy Koran; you are playing with hell fire. You have to be careful because Koran has divided mankind into three; some are believers, some are hypocrites and some are nonbelievers. There is no way we Muslims in mosques and Christians in churches and you think we can work together," Shekau says in his latest message, as reported by the Premium Times on Wednesday.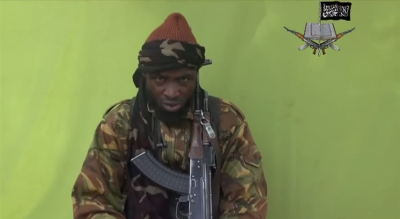 "This has never happened before even during the lifetime of all apostles of the prophet."
The jihadist leader further explains that non-Muslims could be allowed to exist if they "remain by the side without interference" while Muslims are "ruling with Sharia," which is a position that the democratic government of Nigeria rejects.
Rumors have swirled in the past of Shekau's death and of Boko Haram's leadership splintering in two, but the head of the terrorist group, which has pledged allegiance to the Islamic State in Iraq and Syria, has insisted he is still in charge.
Shekau said that his fighters were responsible for an ambush of a military-escorted convoy of travelers last week, which ended with the abduction of 16 women.
The police separately said that at least two people, including a police officer, were killed in the attack along Maiduguri-Damboa road.
As Al Jazeera reported in May, Boko Haram's war with the Nigerian military since 2009 has led to 20,000 casualties, with thousands of people, including many Christians, abducted and forced to marry Islamic radicals.
The terrorist group has bombed churches and government buildings, vowing to drive out all followers of Christ from the country.
In August 2016, reports emerged that Boko Haram elected spokesman Abu Musab al-Barnawi as its new leader, with new threats made against Christians.
"They strongly seek to Christianize the society," al-Barnawi said at the time, airing his grievances. "They exploit the condition of those who are displaced under the raging war, providing them with food and shelter and then Christianizing their children."
Al-Barnawi vowed that the jihadists will respond to the threat of evangelism by "booby-trapping and blowing up every church that we are able to reach, and killing all of those who we find from the citizens of the cross."
In 2015, the Global Terrorism Index found that Boko Haram was the deadliest terror group in the world, responsible for 6,644 deaths that year, more so than IS and its 6,073 death count.
The Nigerian army has said it has made significant advances against the Islamists this past year, however, and that it is advancing in its mission to eradicate them from the country.