Boko Haram Slaughters 80 People After President Says He's 'Won the War' Against Terror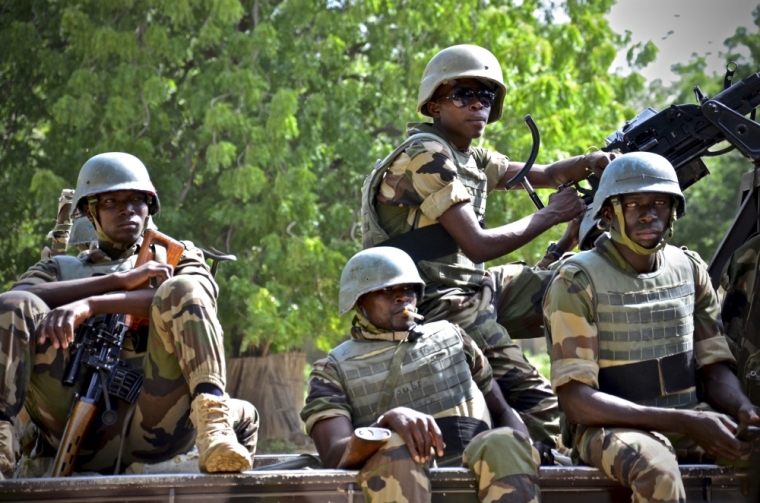 Nigerian terror group Boko Haram has slaughtered at least 80 people in a series of attacks on cities and towns just one week after President Muhammadu Buhari suggested his army had "technically won the war."
The Associated Press reported that the Islamic radicals killed 30 people in Maiduguri in Borno state in blasts and shootouts, and on Monday killed another 20 people in a bombing outside a mosque. Yet another twin suicide bombing in the town of Madagali cost another 30 lives.
With a further 16 people killed, including children, in an attack on the Kimba village on Christmas Day, the terror group's death count has reached close to 100 people in less than a week.
BBC News noted that last week Buhari, who had previously vowed to drive out the terror group from the country by December, suggested that they had "technically" already been defeated.
"Boko Haram has reverted to using improvised explosive devices. Indoctrinating young guys ... they have now been reduced to that," the Nigerian president said.
"But articulated conventional attacks on centers of communication and populations ... they are no longer capable of doing that effectively," he added.
"So I think technically we have won the war because people are going back into their neighborhoods. Boko Haram as an organised fighting force, I assure you, that we have dealt with them."
Back in November, Air Commodore Yusuf Anas of the Center for Crisis Communication shot down hopes that the militants would be defeated by December, calling the target date "not tenable" since Boko Haram continues its attacks.
The terror group has been waging war in Nigeria for close to six years, and has killed well over 20,000 people. It has clashed with Nigeria's army, it has attacked civilians, and it has especially focused on Christians, seeking to drive them out of the country.
The extremists have carried out Christmas Day attacks on Christians for several years in a row, including a bombing of a Catholic church in Abuja in 2011 that killed 37 churchgoers.
The AP article noted that Maiduguri is a large refugee city, hosting close to 1 million of the 2.5 million people who have been internally displaced due to Boko Haram's various attacks.
Reports suggested that women have been forced to carry out suicide bombings for the terrorists, who have become notorious for kidnapping thousands of women and girls from towns and villages.
"We are under siege. We don't know how many of these bombs or these female suicide bombers were sneaked into Maiduguri last night," civil servant Yunusa Abdullahi said.
The radical group has aligned itself with the Islamic State in Iraq and Syria, and now calls itself IS' "West African province."
It has also attacked towns in neighboring countries around the Lake Chad region, though has suffered military losses against Cameroon's army especially.