Border Crisis Caused by 'Epidemic Levels of Violence Against Children,' Expert Gary Haugen Says (CP Video Interview)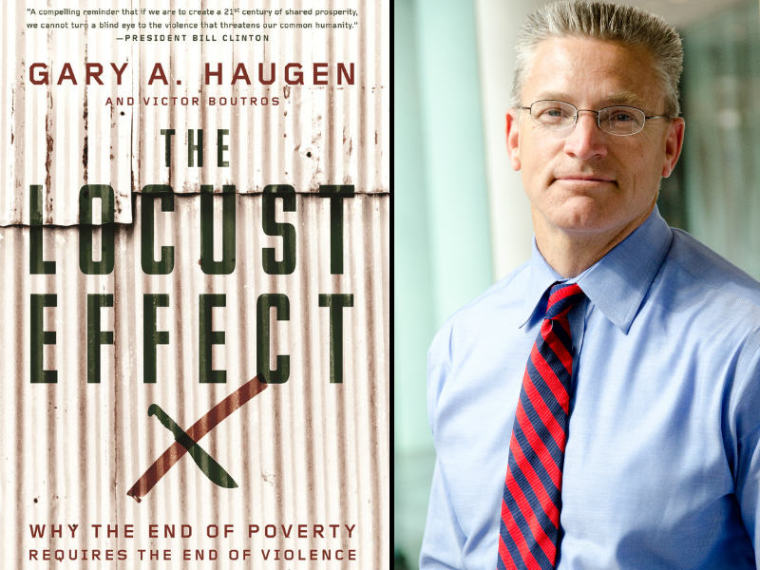 ARLINGTON, Va. — The unaccompanied minors rushing to America's borders are a wake up call to the epidemic levels of violence committed against children in Central and South America, Gary Haugen, president of International Justice Mission, explained to The Christian Post in a Tuesday video interview.
"This is a moment for Americans to wake up to what is taking place in the developing world," he said.
Haugen is the author of the recently published The Locust Effect: Why the End of Poverty Requires the End of Violence. A major reason the poor remain trapped if poverty is the failures of criminal justice systems in developing nations to protect them from violence, Haugen argued.
The book was published before the current border crisis, with increasing numbers of unaccompanied minors arriving at American borders. Over 57,000 have arrived so far this year, which is already twice as many as had arrived in 2013, and three times as many as had arrived in 2011.
The epidemic of violence and poor people has mostly gone unnoticed, Haugen said, but with the border crisis the problem has surfaced and arrived on American shores.
"The brokenness of criminal justice systems unleash all this violence and children are just not safe and parents are desperate," he explained.
In Bolivia, Haugen noted, it is technically against the law to assault a child, but prosecutions are so rare that one is at greater risk of slipping in the shower than going to jail for that crime.
The crisis needs to be addressed with both long term and short term solutions. In the short term, those most familiar with the needs of the current unauthorized immigrant children are best equipped to come up with solutions. In the long term, the forces that are causing the children to flee harm, must be addressed.
"One of the key factors is whether we help these countries actually establish justice systems that actually protect the common poor person from rape, sexual assault, slavery, police abuse, drug violence, and gang violence that makes it completely unsafe for children to be in their own country," he said.
Watch the whole video below: