Boyfriend of Christian Aid Worker Kayla Mueller Says He Tried to Save Her, but She Refused to Risk His Life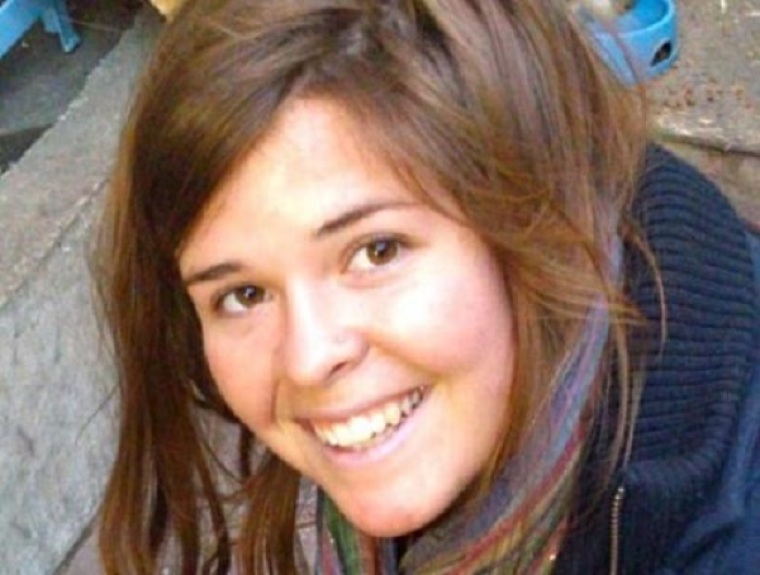 The boyfriend of Christian aid worker Kayla Mueller, who's death was confirmed at the hands of ISIS last week, revealed that he attempted free her while she was held in Syria by pretending to be her husband, but she refused to risk his life.
Omar Alkhani told The Associated Press in an interview on Sunday that he had managed to allow Mueller's captors to allow him to talk her in the detention cell in Syria where she was being kept in 2013. Alkhani was prepared to lie and say that they were married, which he hoped would persuade ISIS to release her.
He said, however, that Mueller was told that Alkhani would not be harmed as long as she told the truth, and so she admitted that they were not married.
"Since she's American, they would not let her go anyway. No sense to stay here, both of us," Alkhani said. "Maybe she wanted to save me."
Several reports have emerged about 26-year-old Mueller's time in captivity, including a revelation by a U.S. intelligence official that said she could have been married off to an ISIS official.
The terror group sent photos of her body to her family in an email to confirm her death, which it claimed was caused by Jordanian air strikes. One photo showed Mueller in a white burial shroud, which is a sign of being treated with dignity in the Muslim world.
Mueller and Alkhani, a Syrian citizen, were both initially taken hostage in August 2013 after leaving a Doctors Without Borders hospital in Aleppo, Syria.
During her time in captivity, Mueller wrote to her family in Arizona, telling them that she is well and asking them not to worry about her.
The family said that their daughter's deep Christian faith gave her courage. Muller said in her letter:
"I remember mom always telling me that all in all in the end the only one you really have is God. I have come to a place in experience where, in every sense of the word, I have surrendered myself to our creator b/c literally there was no else ... + by God + by your prayers I have felt tenderly cradled in freefall."
In his detailed interview on Sunday, Alkhani revealed that he first met Mueller in 2010.
The American aid worker persuaded him to allow her to come with him to the Doctors Without Borders hospital in Aleppo, where he had been hired to fix the Internet connection. She said she wanted to see the suffering of the people caught in the ongoing civil war first-hand.
"We argued about it," Alkhani said. "In the end, I was afraid if she didn't go with me, she would go with someone else."
Alkhani revealed that Mueller showed deep concern for Syria, where over 200,000 people have died in the civil war, and close to half of the country's entire population has been displaced.
"She wanted everyone to use their freedom to help us get freedom," Alkhani said.
A spokesperson for Mueller's family confirmed that the family trusts Alkhani loved Mueller and had attempted to help her.