Brain Condition That Helped Save Colo. Shooting Victim an Act of Grace, Says Pastor
It is still unclear as to what exactly about Colorado shooting victim Petra Anderson's physical makeup helped save her life after one of four shotgun pellets went through her nose and into her brain cavity.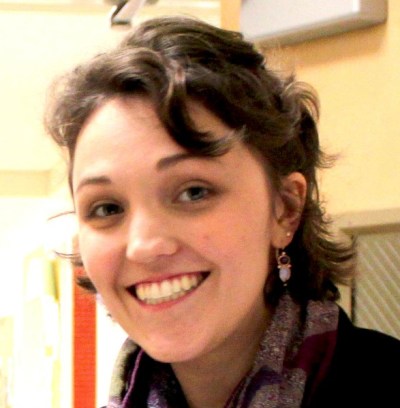 Was it a previously undetected birth defect? Was it a brain abnormality? Or was it simply the more common trait of having a channel or "void" that winds through the brain?
Brad Strait, who is the senior pastor at Cherry Creek Presbyterian Church in Englewood, Colo., where Anderson attends, and who was along her side in the emergency room, believes the 22-year-old's life was spared by a miracle.
"It seems as if the bullet traveled through Petra's brain without hitting any significant brain areas," Straight wrote in his blog post "A Miracle Inside the Aurora Shooting: One Victim's Story."
He continued, "The doctor explains that Petra's brain has had from birth a small 'defect' in it. It is a tiny channel of fluid running through her skull, like a tiny vein through marble, or a small hole in an oak board, winding from front to rear. Only a CAT scan would catch it, and Petra would have never noticed it."
He writes that the doctor talked about Anderson's recovery in "Hallmark Hall of Fame" terms, but that he and her mother, Kim, "know a miracle when we see it."
An Anderson family spokesperson, Andrew Roblyer, told The Christian Post that after Anderson's mom had further consultation with doctors, the family was shying away from confirming there was a brain "defect." Roblyer said that a neurosurgeon explained that channels or "voids" are common and may have been where the pellet traveled.
Anderson is one of 58 people who were wounded when suspected shooter James Holmes went on a rampage early Friday inside an Aurora, Colo., theater screening the new Batman movie, "The Dark Knight Rises." Twelve people were killed.
Strait posted an update on Tuesday afternoon in which he stated that Anderson was moved from ICU on Monday and she continues to improve. "Please keep praying," he added.
In his initial post on Sunday, Strait explained in more details about what doctor's described to him.
He said that in Anderson's case "the shotgun buck shot, maybe even the size used for deer hunting, enters her brain from the exact point of this defect. Like a marble through a small tube, the defect channels the bullet from Petra's nose through her brain. It turns slightly several times, and comes to rest at the rear of her brain. And in the process, the bullet misses all the vital areas of the brain.
"In many ways, it almost misses the brain itself. Like a giant BB though a straw created in Petra's brain before she was born, it follows the route of the defect. It is channeled in the least harmful way. A millimeter in any direction and the channel is missed. The brain is destroyed. Evil wins a round," he wrote.
After he describes an awestruck surgeon explaining his analysis of what happened with the bullet in Anderson's head, Strait writes, "In Christianity we call it prevenient grace: God working ahead of time for a particular event in the future. It's just like the God I follow to plan the route of a bullet through a brain long before Batman ever rises. Twenty-two years before."
Strait writes that at one point of his conversation with the surgeon who performed the operation, Anderson woke up and briefly talked with the doctor and her mom.
After the conversation, he writes, "She lays down, back to sleep, a living miracle who doesn't even know it yet. Good flowering out of the refuse pile of a truly dark night. 'Thank you, Jesus,' I whisper."
Anderson is a musician and composer, who studied composition at the Bowdoin International Music Festival last summer. She is a graduate of the Interlochen Center for the Arts camp.
Anderson went to the movie theater with two young friends who were biking across America, according to Strait. He began his description of her emergency hospital stay by writing, "This a bit of Petra's miracle story."
Anderson's mother is in the final stages of cancer, according to Strait. A fundraising website has been setup to help the family.
Shooting Suspect Identified: James Holmes of Aurora Colorado