Brandy Tells Oprah Winfrey How Tragedy Strengthened Her Relationship With God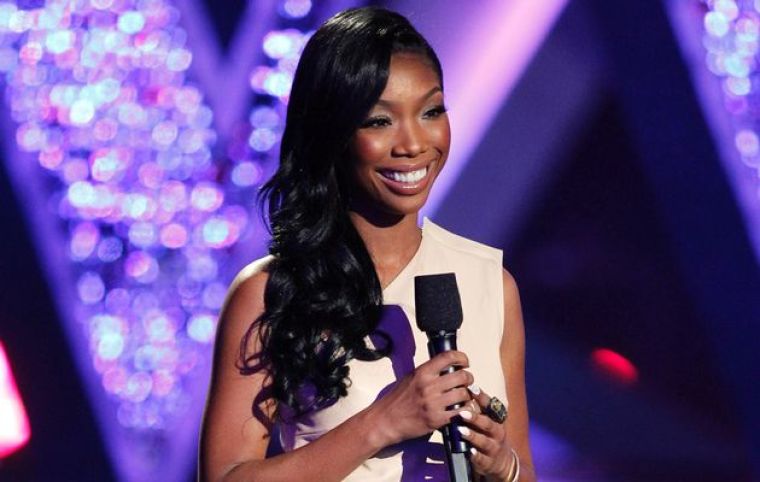 Brandy Norwood recently opened up to Oprah Winfrey about how some of the greatest tragedies in her life brought her closer to God.
Brandy, the 35-year-old singer and actress, appeared on "Oprah: Where Are They Now," to speak with the 60-year-old media maven about her life. The performer revealed that a fatal car accident in 2006 that resulted in her accidentally killing a woman while behind the wheel was the worst moment in her life.
"You never wake up thinking that … today's the day that something like this would happen," Brandy told Oprah. "Being involved in something that tragic, and I couldn't believe it, and I don't like to think about it because I don't think that is something I could ever get over or truly understand, but that was one of the worst times of my life."
However, Brandy also admitted that she strengthened her faith in God after the tragic incident.
"I realized that God is real because I had no one else to depend on," the singer revealed on the OWN Network show. "So, I did a lot of speaking to God, a lot of praying and a lot of journaling."
When her good friend and fellow singer Whitney Houston died in 2012, Brandy told Oprah that it was another tragic moment in her life. Now, she believes the singer is one of her angels.
"Whitney and I were very close. I couldn't accept the fact that she was no longer here," she told the media maven. "... She's definitely one of my angels."
Brandy, a good friend of Houston, who co-starred with the late singer in the television movie adaptation of Cinderella, spoke about a desire to star in her biopic years before the role was given to model Yaya DaCosta- Alafia.
"My dream role is to play Whitney Houston. Of course she would have to sing all the songs but I would love to play miss Whitney," Brandy said in a previous interview with TrueExclusives.com. "I have her entire personality down pat, her 'isms' down pat. No offense ladies, there's a lot of talented ladies out there but nobody can play Whitney Houston like me."