Braxton Sisters Recording Gospel Album
The Braxton sisters, who are comprised of five singers featured on WE tv's "Braxton Family Values," are ready to record a gospel album.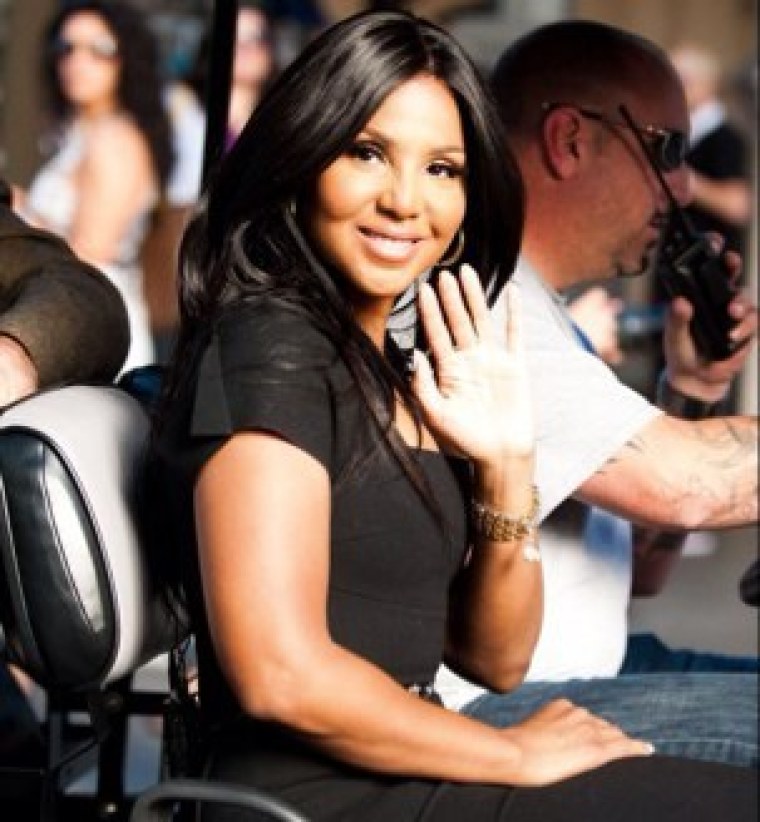 While the Braxton sisters spoke about recording the gospel project on their hit reality television show, they even made their busy eldest sister Toni Braxton sign a contract to ensure that it would happen.
"I Toni Braxton solemnly swear that I will record a gospel, inspirational or whatever genre it's called album with my sisters," the contract created by Braxton's sisters reads.
Towanda Braxton let fans know that the sisters were serious about the record by live tweeting during the show writing, "Who's ready for a Braxton Family Gospel Album?"
Tamar Braxton, the youngest of the famed singers, who recently rose to the top of the R&B charts with her album "Love & War," spoke about her sisters needing to move forward with the project.
"I feel like me and my sisters need this where we all put our talents together and work together in harmony," she said on the show.
Tamar spoke about her family's Christian upbringing in a Flaunt magazine report last year.
"Both of my parents at one time were pastors of their own churches and I learned a lot from that," she said. "But not until I was an adult did I understand it and know for myself."
It was this faith that helped Braxton further her career in music.
"I had to be really strong in my faith and I know if it wasn't for God, I would not be here," she told Ebony magazine as the October cover girl.
Braxton's older sister and singer Toni, 46, previously spoke to The Christian Post about how being raised as a singer in a church helps to shape an entertainer's career. Toni said singers can usually find encouragement from church people, which is a quality she cherishes.
"You'll get an 'Amen' or 'Alright' or 'Sing!' You're going to get something to cheer you along," she told CP. "Somebody is going to tell you can't lead that song that you wanted to lead but they'll still encourage you to at least see what you've got out there. I love that about church, that's great."