Brian Houston Advises Christians to 'Kindly' Share the Gospel With People Following False Gods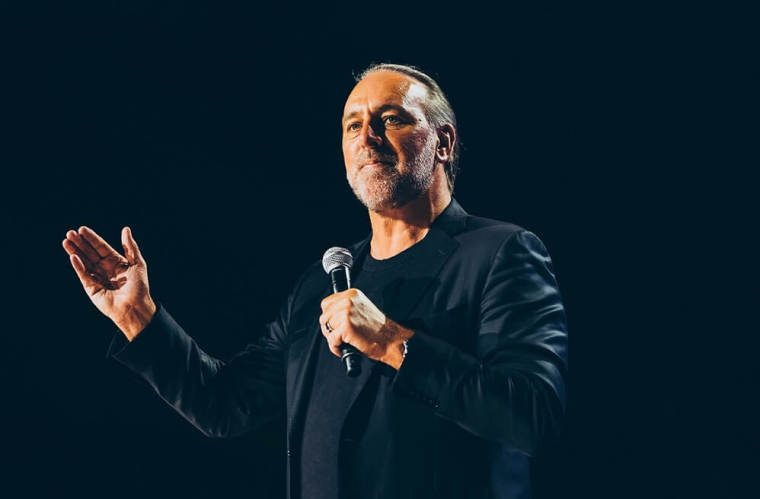 When Christians meet people who don't have a relationship with Jesus Christ and are worshiping false gods, it's our duty to kindly share the Gospel, says Pastor Brian Houston of Hillsong Church in Sydney, Australia. 
Houston and Hillsong Worship are in the United States for the There Is More tour, and led worship at Together 2018 at Texas Motor Speedway in Fort Worth, Texas, on Sunday. Last week, however, Houston was in Kansas City where he saw a group of Hare Krishnas chanting and singing in a public shopping area. 
"One thing we do know, it's far too hot to be out in the sun singing about, sadly, a false god," Houston said in the video as he taped the men during their worship performance. 
"I guess that's the way it goes sometimes," he continued. "People need Jesus and do we tell them so? Yeah, kindly."
The Australian pastor observed that a few of the men were some of the "oldest Hare Khrisnas" he's ever seen.
"I think they've been at it for quite a while, let's keep praying people can find Jesus. He is the author and finisher of our faith," Houston encouraged.
Houston's There Is More tour has sold out arenas at every city along the tour — from Texas to Washington, D.C. According to the tour's website, more than "40,000 people received inspirational messages and participated in heartfelt worship every evening."
Each night is focused on God's "extravagant love," while hitting 15 of the biggest U.S. cities this fall.
Houston's book, There Is More, is available everywhere books are sold, and according to the book's description it hopes to reach anyone who wants to be challenged with living with greater expectancy.
Hillsong church was founded by Houston and his wife, Bobbie, in the suburbs of Sydney, Australia, in 1983. It has now grown from a single church to an international ministry that extends to cities on five continents, including London, Paris, Sao Paulo, Cape Town, Rio de Janeiro and Phoenix.
In the United States, Hillsong is recognized for their thriving congregations in New York and Los Angeles. Combined, the ministry reaches over 100,000 people weekly. The American churches often attract the attention of many A-list celebrities. Justin Bieber, Oklahoma City Thunder superstar Kevin Durant and Selena Gomez, to name a few, are all a part of the church.