'Bringing Up Bates' Father Gil Showcases His Artistic Talents in Retelling of the Christmas Story (CP Exclusive)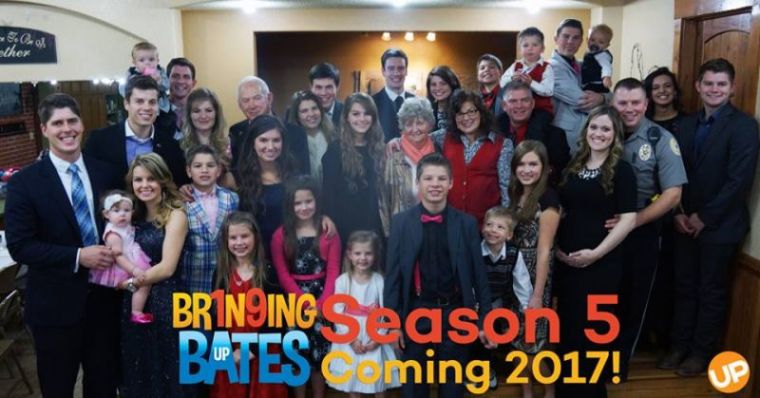 Gil Bates, family patriarch of UPtv's No. 1 hit reality series "Bringing Up Bates," showcases his artistic talents in an exclusive video clip of his retelling of the Christmas story shared exclusively with The Christian Post. 
"Well, I'm glad everybody's here, this is going to be our Christmas chalk drawing," Bates said, standing before a canvas as he shared the story of the birth of Jesus Christ. 
As he proceeded to talk about the Savior of the world, Bates encouraged family participation. Child after child shared their thoughts about Mary, Joseph and Jesus as their father kept the story moving while faithfully working on the canvas. He drew mountains, grass, trees, sheep and even the cross of calvary.
"[People] were so busy with their lives that they didn't have room for Jesus," the father of 19 explained as the account of Jesus' birth continued. "This year at Christmas I don't want us to get so busy that we forget about Jesus. You see, Jesus didn't just come to be born as a baby, even though that's what we celebrate right now; He was coming to pay for the sins of the world."
Catch a sneak peek of Bates' retelling of the original Christmas story below. To see the full video, click here.
Since the series first premiered on New Year's Day 2015, "Bringing Up Bates" has become the highest-rated series in UPtv's history. The reality series takes a fresh look at the ever-changing family dynamics of Gil and Kelly Jo Bates and their 19 children, aged 2 to 27, and grandchildren, including babies Carson, Kaci and Brooklyn
The new season of "Bringing Up Bates" will premiere on UPtv on Jan. 5, 2017. For more information on visit uptv.com.