British Journalist and 'Lapsed Catholic' Visits Lakewood Church - See His Take on Joel Osteen's Megachurch (VIDEO)
British Journalist and 'Lapsed Catholic' Visits Lakewood Church - See His Take on Joel Osteen's Megachurch (VIDEO)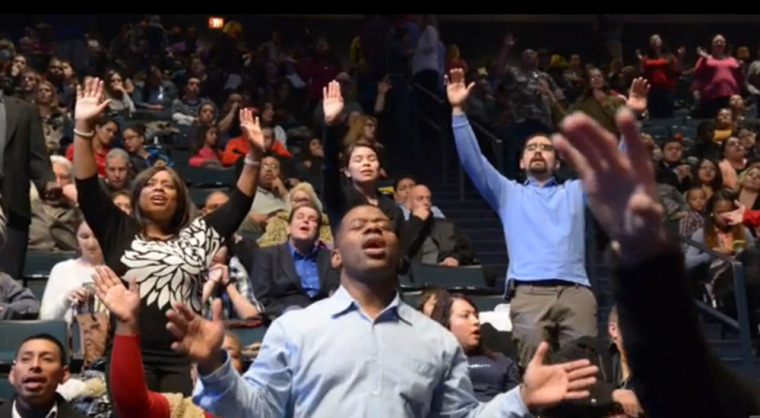 It had been 25 years since Peter Foster last really attended church. Now Foster is the U.S. editor for the British newspaper The Telegraph and considers himself a "happily lapsed Catholic."
To get a taste of Christianity in America, Foster took in the smorgasbord that is Joel Osteen's Lakewood Church in Houston for a Wednesday night service. A crowd of 9,000, a portion of the over-50,000 members, was in attendance as John Gray, a Christian stand-up comedian, entertained and encouraged them in the spirit.
Here's Foster's video report on his visit to Lakewood Church. His full written report at The Telegraph covers his findings in detail, touching upon Osteen and the Prosperity Gospel, and his own thoughts on returning to church after a quarter-century hiatus.