Bro. Donny Reagan Apologizes; Church Explains His Message Saying He's Not Racist, He 'Simply Does Not Marry Interracially'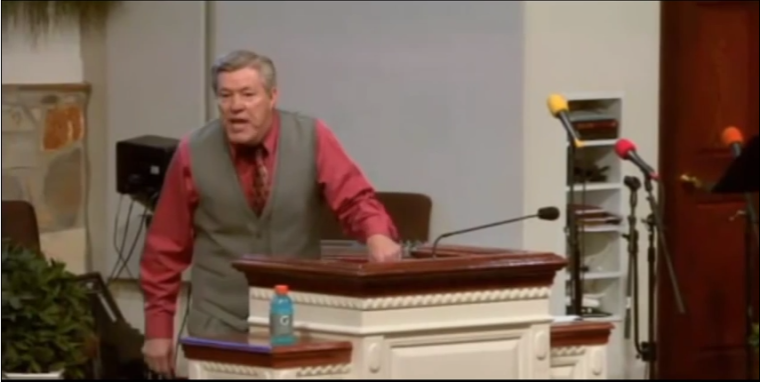 After being branded as possibly the most racist preacher in America because of his opposition to interracial relationships, Bro. Donny Reagan of Happy Valley Church of Jesus Christ in Johnson City, Tenn., is apologizing to anyone who may have been offended by his message.
"If I offended you, I'm sorry and I'm asking you to forgive me," said Reagan in response to critics of his viral 2013 message in which he railed against interracial relationships that was posted on YouTube Tuesday.
Reagan explained that even though he doesn't believe in interracial relationships, he isn't a racist.
Bro. Tim Mullen of Reagan's Happy Valley Church explained further in an email to The Christian Post on Wednesday.
"This man is not racist at all. And he definitely is not scared to have black in-laws,'" said Mullen.
"He constantly is invited to African American churches. Also there are African American ministers who preach at his church. There is also an African American minister who goes to the church," he continued. In fact, a black preacher will be preaching at the church Wednesday night.
"There is no racism. He simply does not marry interracially. Nor does he marry divorced people. Nor does he marry believers with unbelievers," he said.
Mullen's email continues below.
And you should mention that most of the statements he quoted were not his words, but were words from William Branham, and thus may sound out of date, or rude or non-politically correct in 2014. But the context is not racial.
Simply put, before the birth control pill in the '60s, the word marriage always essentially meant "children."
For nearly 2,000 years, this is how true Christians lived. No one wanted to have a baby and put it to grief and abuse by being a mixed marriage child. Those original children suffered. Of course, it cannot be changed. It is not being preached for the world.

This is simply a belief at the church to hold to "old Christian standards."
A real shepherd will care for a person from birth to death.
Sorrowfully, this was all started by a woman who had quit the church and is now basically an atheist. She sent the service of her choice to the atheist on YouTube, who then used screen save software to make the 17 minute video and post it. Then it was there to share with the media. This is one person, a woman, getting her self-made revenge against what she hates.
Hope this helps.
Tim
In a follow-up e-mail Tim wrote:
P.S. I had a mixed race young in-law in my family. She was a real buddy. You'd never met sweeter. She passed away while still a young woman.
This isn't a 2014 DNA issue. And please remember, these quotes were from the Ministry of William Branham, which is why they sound so "racial" in 2014. But this is not a racial issue.