Bruce Jenner's Pastor Refuses to Discuss Parishioner's Transition to 'Caitlyn' Following Vanity Fair Reveal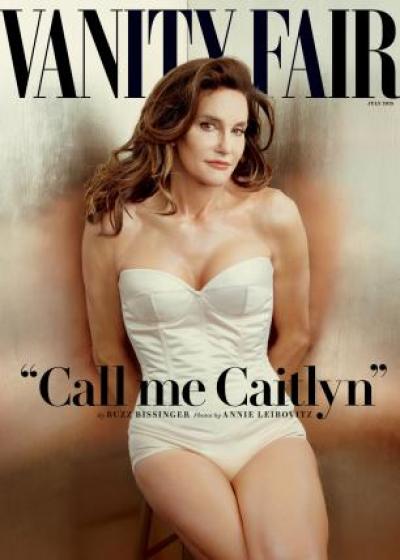 The pastor of Bruce Jenner, who debuted his new female identity known as Caitlyn on the cover of Vanity Fair on Monday, refused to publicly comment on the 1976 Olympic gold medalist's recent transition.
The Christian Post reached out to California pastor Brad Johnson of the Life Change Community Church (which was recently renamed California Community Church), in Agoura Hills on Wednesday and he said, like all members of his church, he respects Jenner's privacy.
"I don't comment on the lives of those who call California Community Church their home," Johnson told CP.
The non-denominational church is led by Johnson and was co-founded by Jenner's ex-wife, Kris Jenner. In the past, Jenner has been photographed attending services at the church both alone and with his family.
The 65-year-old self-proclaimed Christian and Republican made global headlines in April when he revealed his decision to transition from male to female in an interview with Diane Sawyer for ABC's "20/20."
Earlier this week, the Vanity Fair cover, which featured the former athlete wearing a full face of makeup and a revealing corset, immediately went viral and set tongues wagging.
"I've tried to explain it this way [to my kids]: God's looking down, making little Bruce. … He says, 'Okay, what are we gonna do with this one? Make him a smart kid, very determined. … And then when He's just finishing He says, 'Let's wait a second,'" he told Sawyer.
"God looks down and chuckles a little bit and says, 'Hey, let's give him the soul of a female and see how he does with that. ... Maybe this is my cause in life. This is why God put me on this Earth — to deal with this issue."
The E! star has since launched his very own docu-series "I am Cait," which will chronicle his new life as a transgender woman. It is set to debut on the E! network beginning July 26.
"I've always been confused with my gender identity since I was [a child]," said Jenner also telling Vanity Fair that "If I was lying on my death bed and I had kept this secret and never did anything about it, I would be lying there saying, 'You just blew your entire life.'"
The father of six has received overwhelming support from loved ones, including his mother, Esther, although she will continue to call him Bruce and not Caitlyn.
"I still have to call him Bruce. His father and I named him that," she recently told Access Hollywood. "It's going to be a struggle for me to get used to the change, but happily so. … I'm very happy for him — or her!"