Budweiser to Debut Pro-Immigration Ad at Super Bowl LI; Denies It's Response to Trump
Immigrants are valued in America and the American dream is still alive, proclaims beer giant Anheuser-Busch. The company's ad for Super Bowl LI plans to emphasize those themes.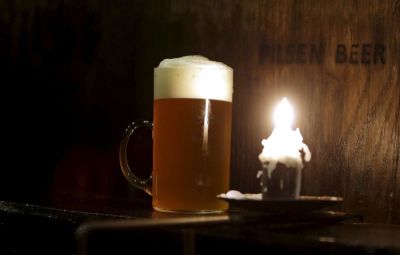 Amid President Donald Trump's hotly contested refugee order, the one-minute commercial called "Born the Hard Way" tells the story of German brew master Adolphus Busch, and his treacherous journey to America in the 19th century where he faced anti-immigrant sentiment, according to CBSNews.
After traveling to St. Louis, Missouri, Busch eventually teamed up with fellow immigrant Eberhard Anheuser. While the ad about the two immigrants is inspiring, its timing is not explicitly tied to Trump's recent immigration order temporarily banning immigrants, including those from seven Muslim-majority nations.
"This commercial shows the start of Budweiser's journey, and while it is set in the 1800's, it's a story we believe will resonate with today's entrepreneurial generation – those who continue to strive for their dreams," said Budweiser Vice President Ricardo Marques in a statement Monday.
Budweiser first began airing Super Bowl ads in 1975, and this will be the 28th year that Budweiser has been the exclusive beer category advertiser of the Super Bowl, and Anheuser Busch's 42nd year of Super Bowl commercials.
The Budweiser brand plans to use Super Bowl LI to launch a year-long campaign centered on the ambition to "celebrate those who live life on their own terms and never back down," the company stated.
Steven Busch, the great-great-grandson of founder Adolphus Busch, said that founder Busch would be proud to see that his legacy and effort to establish the most recognized beer brand on the globe are being celebrated to this day.
"It's an honor to follow in his footsteps in the beer business," said Busch. "He lived the American dream, and his perseverance, hard work and unwavering commitment to quality laid the foundation for the success of Budweiser and this great company."