Calif. Doctor and Ordained Minister Sentenced to 14 Years for Fake Cancer Cure
Dr. Christine Daniel Collected $1.1 Million From Desperate Families; Hawked Product on TBN
A former doctor and ordained Pentecostal minister has been sentenced to 14 years in prison and ordered to repay $1.2 million to victims who believed her herbal supplements could cure cancer, among other ailments. The "shockingly cold-hearted fraud" perpetuated by Dr. Christine Daniel affected dozens of families, including one pastor who has called on the woman to "repent for the evil" she has done.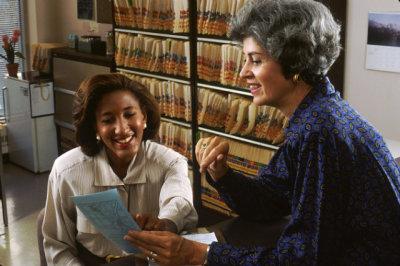 "The scope of Daniel's fraud was breathtaking. Daniel robbed victims of more than money — she also stole their hopes and dreams for a cure. Daniel is responsible for a shockingly cold-hearted fraud that has brought her a richly deserved federal prison sentence," said U.S. Attorney Andre Birotte Jr., according to The Associated Press.
Daniel, 58, was sentenced by U.S. District Judge Robert Timlin and ordered to hand over $1,277,083 to the estimated five dozen families she conned with her late-stage cancer cure from 2001 to 2004. Daniel's "cure" came in the form of herbal supplements called "C-Extract" she claimed had a 60-80 percent success rate and came from South America and Africa. The pills, revealed by analysis to contain sunscreen preservative, beef flavoring and other mundane ingredients, were in reality regular over-the-counter vitamins available at any drug store.
The Santa Clarita, Los Angeles County medical doctor and her employees claimed her herbal supplements could cure not only cancer, but also Alzheimer's Disease, Parkinson's Disease, diabetes and multiple sclerosis.
The AP reports that prosecutors claimed that at least one of Daniel's victims, a 22-year-old woman with a curable form of neck lymphoma, likely died because she took the former doctor's advice to avoid radiation and chemotherapy.
Daniel reportedly went so far as to throw a breast cancer sufferer a party after declaring her cancer-free. The sick woman, who was charged almost $60,000 over a period of five months by Daniel, died not long afterward.
"This heinous conduct was a clear effort to rid herself of a problematic patient, to lull other cancer fraud patients and to create yet another miraculous 'marketing' example of the success of her herbal cancer treatment that would be sure to spread throughout the evangelical Christian community," Assistant U.S. Attorney Joseph Johns wrote in court documents, according to CBS Los Angeles.
Daniel reportedly pushed her "cancer curing" pills during an appearance on the Trinity Broadcasting Network's popular "Praise the Lord" program, while also doing business at local "wellness centers."
Many victims apparently considered Daniel, stripped of her license, trustworthy because she was also a Christian minister.
Bishop George McKinney, founder and senior pastor of St. Stephen's Cathedral Church of God in Christ in San Diego, paid Daniel more than $100,000 for herbs and treatment for his wife, who suffered from colon cancer. The woman died about six months after handing over the money and subscribing to Daniel's suggest treatment.
Bishop McKinney has said that he is not "interested in seeing her punished."
"I'd like to see her make restitution, and I'd like to see her repent for the evil that was done to me and many others," he told a local television news station.
Daniel was convicted in 2011 on 11 counts, including wire fraud, tax evasion and witness tampering. Her sentence was handed down on May 17, 2013.