California 'ethnic studies' proposal teaches kids white Christians are evil, chant to Aztec gods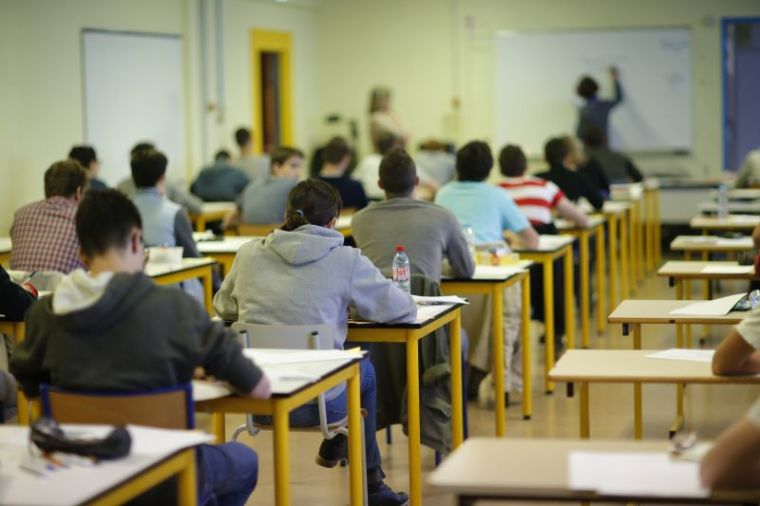 The California Department of Education is set to vote on a new ethnic studies curriculum aimed at the "decolonization" of American society and includes lessons teaching students to chant to Aztec gods.
If approved, what is being called the "Ethnic Studies Model Curriculum" will be implemented statewide in the Golden state's primary and secondary public schools, which serve approximately 6 million students in some 10,000 schools, according to investigative journalist Christopher Rufo who wrote about the issue in City-Journal. 
The co-chair of the curriculum, R. Tolteka Cuauhtin, developed much of the material cited throughout the proposed lessons in which Christians, specifically those of European ancestry, are viewed as the source of evil to be resisted and overthrown.
White Christians are guilty of "theocide" against indigenous tribes, the killing of their deities and replacing them with the Christian faith, Cuauhtin argues in a chart. 

"White settlers thus established a regime of 'coloniality, dehumanization, and genocide,'" Rufo wrote of the curriculum materials in a corresponding Twitter thread Wednesday, adding that what is billed as the "solution" to this is to "'name, speak to, resist, and transform the hegemonic Eurocentric neocolonial condition' in a posture of 'transformational resistance.'"
The ultimate goal, according to Cuauhtin, is to engineer a "'countergenocide" against whites.
The lessons also include an official "ethnics studies community chant," and it's recommended that teachers lead students in indigenous songs, chants, and affirmations, including the "In Lak Ech Affirmation," which is a direct appeal to Aztec gods. 
In that affirmation students are led to chant to an Aztec god named Tezkatlipoka, asking it for power to be "warriors" for "social justice."
Aztecs traditionally worshiped this god through such practices as human sacrifice and cannibalism. The students are also taught to chant to other Aztec deities in pursuit of "healing epistemologies" and a "revolutionary spirit," including Huitzilopochtli, the patron god of the Aztec empire's capital city, a god of war and human sacrifice.
"The chants have a clear implication: the displacement of the Christian [G]od, which is said to be an extension of white supremacist oppression, and the restoration of the indigenous gods to their rightful place in the social justice cosmology. It is, in a philosophical sense, a revenge of the gods," Rufo explained.
"The religious element of the ethnic studies curriculum, with direct appeals to Aztec gods, is almost certainly a violation of the First Amendment's Establishment Clause. Public schools are prohibited from leading state-sanctioned Christian prayers; they would presumably be similarly prohibited from leading state-sanctioned chants to the Aztec god of human sacrifice."
Dr. Richard Land, the executive editor for The Christian Post, noted in his weekly column: "This is all so comprehensively evil and destructive it is hard to know where to begin criticism of this dangerous, divisive, retrograde cultural vandalism. The idea that a tax-supported public school system would, or could, be used to unleash this vicious cultural and spiritual poison into our young people's consciousness is both extremely offensive and quite possibly illegal." 
Writing in the New York Times Tuesday, columnist Bret Stephens said the state was advancing ideological groupthink and noted that ethnic studies is not so much an academic discipline but a recruiting arm for radical ideologues.

Yet because of how it is labeled and framed, its sinister nature stays hidden. "That would be fine if it appeared in the pages of, say, [left-wing magazine] The Nation. It would be fine, too, if students were exposed to critical race theory the way they might be exposed to Marxist philosophy or some other ideology — as a subject to be examined, not a lens through which to do the examining," Stephens opined. 
"The former is education. The latter is indoctrination. The ethnic studies curriculum conceals the difference," Stephens added.