Calif. Conman-Turned-Pastor Pleads Guilty to Embezzling $3 Million in Church Donations; Faces Five Years in Prison
Calif. Conman-Turned-Pastor Pleads Guilty to Embezzling $3 Million in Church Donations; Faces Five Years in Prison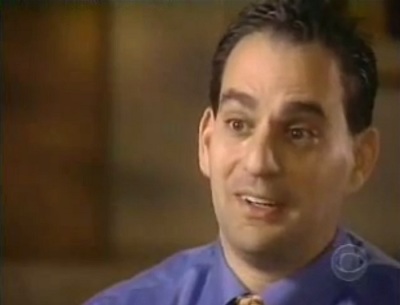 A California pastor was convicted of stealing $3 million from his San Diego church on Wednesday.
"Barry Minkow pled guilty today to embezzling more than $3 million in money intended as church donations (while employed as a pastor) and concealing it all from the IRS," said Joel P. Garland, acting special agent in charge of IRS Criminal Investigations for the Los Angeles field office, as reported by 10 News.
Minkow, 46, who formerly pastored San Diego Community Bible Church, admitted to opening "unauthorized church bank accounts, [forging] signatures on checks and [using] member donations for personal benefit," for more than a decade, reported The Associated Press.
He is facing five additional years in prison when he is sentenced on April 7. Minkow is already serving a five-year sentence for a securities fraud conviction.
"Barry Minkow is again convicted of fraud, this time for stealing money from the parishioners of San Diego Community Bible Church," U.S. Attorney Laura Duffy said. "We stand vigilant against those who cheat and steal without regard to the consequences wrought on their victims and their communities."
For Minkow, pastor was only one of the many hats he had worn throughout his life. He first attracted national attention as teenager when he started ZZZZ Best, a carpet cleaning company in Southern California and at 21, became the youngest person in American history to take his company public.
The media applauded Minkow, praising him as a "business genius" and as his company saw its stock value rise to hit $200 million at one point.
Yet shortly after it went public, investigators revealed that ZZZZ Best was a Ponzi scheme and claimed that the businessman had stolen over $26 million from investors. In 1988, Minkow was sentenced to 25 years of prison after he plead guilty to 57 fraud charges.
But the conman was put on parole in 1994 and released from prison in less than a decade in 1995.
Minkow, who became a Christian while in prison, took a position as pastor of San Diego Community Bible Church in 1997.
In addition to his church responsibilities, Minkow also founded the Fraud Discovery Institute, a company that he claimed helped the FBI and other law enforcement officials detect and prevent fraudulent business practices.
Minkow's new career once again attracted the attention of the media and he appeared on CBS' "60 Minutes" in 2006 to discuss his new job fighting fraud.
But in 2011, the law caught up with him again and Minkow was sentenced to five years in prison after his actions cost Lennar Corp. $580 million in stock value.
The Christian Post's calls to San Diego Community Bible Church were not returned.