California Man Tries to Hijack Bus Full of Children, Says 'Jesus Is Coming, I Must Go to Mission'
California Man Tries to Hijack Bus Full of Children, Says 'Jesus Is Coming, I Must Go to Mission'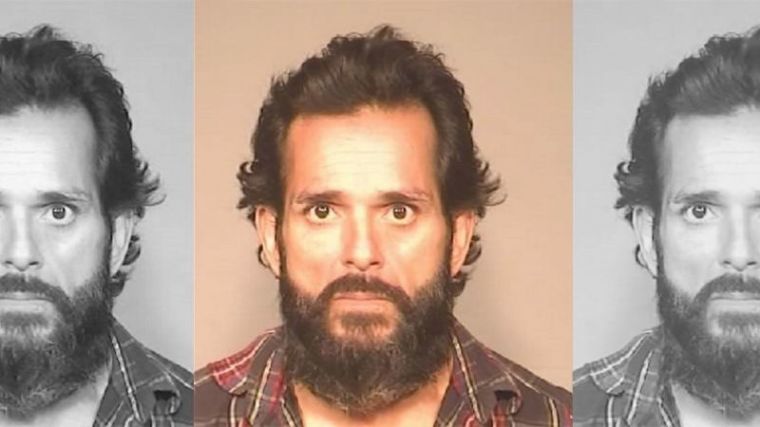 A California man was arrested in Fresno on Monday after he tried to hijack a bus full of schoolchildren, declaring that "Jesus is coming."
The Fresno Bee reported that the incident unfolded on Monday evening, when a school bus driver and gas station clerk prevented the man, 47-year-old Christopher Martinez, from driving away with a bus full of 41 Reagan Elementary School students.
The bus was reportedly returning from a science camp in Oakhurst when it stopped in south Fresno to allow the students to use the restroom. That is when Martinez stepped onto the bus, and declared that he needed "to go to the mission," and that "Jesus is coming."
Lt. Mark Hudson explained that the man was referring to the Roman Catholic mission in San Gabriel in Southern California, which is named after the Archangel Gabriel and was founded in 1771.
Martinez reportedly grabbed the female driver by the collar and tried to pull her off her seat, but she took the keys from the ignition, which set off an alarm.
The suspect walked back and forth to the back of the bus, but did not touch any of the students. Hudson revealed that the bus driver and the teacher demanded that Martinez leave the bus.
A gas station clerk then joined in the efforts, and finally the man walked off before police arrived and arrested him. He was booked at the Fresno County Jail on attempted carjacking charges, with the bond set at $27,500.
Jail records show that Martinez is unemployed and is of Hispanic origins.
The website for the mission notes that its ties with the city of Los Angeles "date from the exodus of 11 families escorted by a company of soldiers who crossed the Los Angeles River, and 9 miles west of the Mission founded Pueblo de Nuestra Señora la Reina de Los Angeles de Porciuncula. This historic event happened on Sept. 4, 1781, 10 years to the week after the establishment of the Mission, making our parish the Mother church for Los Angeles County."
It adds: "For years, the Mission was the Valley's spiritual center. The last Franciscan withdrew in 1852 and in 1855, the U.S. Land Commission awarded the property to this diocese. The Claretian Priests, who have administered the Mission since 1908, have kept it in excellent repair. The Claretians, along with the laity, have made the Mission, again, a strong spiritual center in the valley."