California school district rejects Bible club for elementary students, attorneys say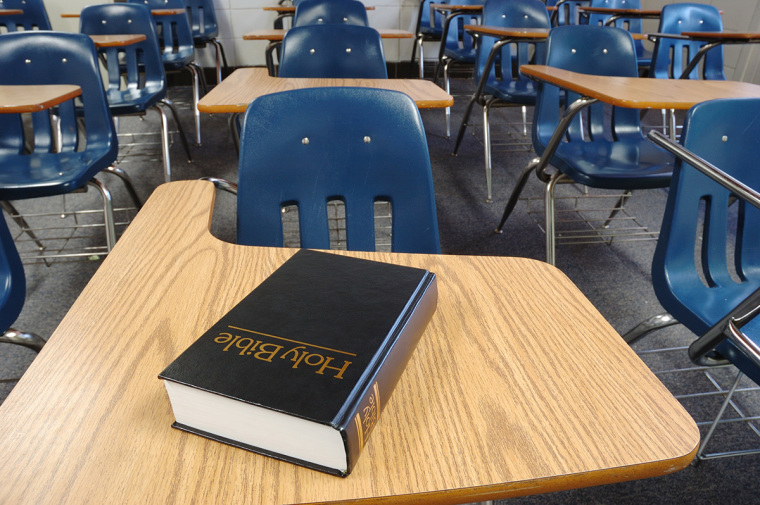 A school district in California has been accused by a conservative legal group of wrongfully prohibiting a Christian student club from meeting at a local elementary school.
Hayward Unified School District allegedly rejected multiple requests from Child Evangelism Fellowship to let one of its Good News Club chapters meet at Fairview Elementary School.
Liberty Counsel recently sent a letter to HUSD Superintendent Jason Reimann demanding that the school district "immediately approve CEF's renewed facilities use request to hold a Good News Club after school on campus at Fairview Elementary School."
"Prior to COVID-19, a Good News Club was held for numerous years immediately after school at Fairview Elementary," the legal group stressed in their letter.
"The District permits other similarly-situated groups to meet directly after school at multiple locations, including Girl Scouts … and Girls on the Run."
Liberty Counsel Founder and Chairman Mat Staver said in a statement that it is unlawful for the school district to deny the club's meeting request.
"According to the law, Good News Clubs must be given equal access as the non-religious groups on public school campuses," stated Staver.  
"Equal access means equal treatment including the use of on-campus facilities, fee waivers, time of meetings, and announcements. Liberty Counsel will work to ensure this happens."
A Hayward Unified School District spokesperson told The Christian Post that officials "are investigating this matter and have no comment at this time."
In 2001, the U.S. Supreme Court ruled 6-3 in Good News Club v. Milford Central Schoolthat public schools cannot ban Good News Clubs from meeting on school property after class hours solely because the club is Christian in nature.  
But from time to time, efforts have been made not to allow the Christian student group to meet on public school property outside of class hours.
In March, the Liberty Counsel filed a lawsuit against Providence Public School District in Rhode Island after officials blocked Good News Clubs from meeting at schools for about two years.
Providence PSD agreed to a consent order in July that allowed the Christian student club "access to District facilities that is equal to and on the same terms as other similarly situated nonreligious organizations offering programs to students in the District."