Cameron Says Britain Will Hunt Down 'Jihadi John'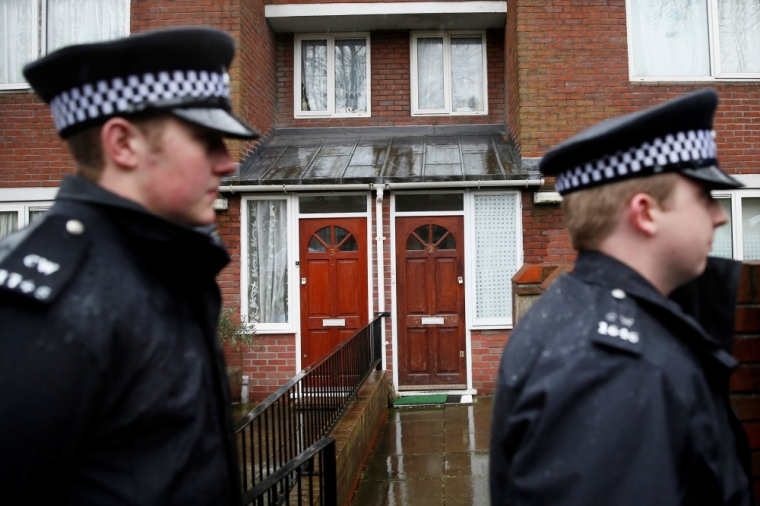 British Prime Minister David vowed Friday to do "everything we can" to bring to justice terrorists such as Islamic State executioner "Jihadi John," who has been identified as a Kuwaiti-born computer-programming graduate from London. Cameron also defended Britain's security services.
"When there are people anywhere in the world who commit appalling and heinous crimes against British citizens, we will do everything we can with the police, with the security services, with all that we have at our disposal to find these people and put them out of action," Cameron said at an event in Cardiff, according to Reuters.
"I think while we are in the middle of this vast effort to make sure British citizens are safe, the most important thing is to get behind them," he added.
Cameron defended the security services, including the British intelligence agency MI5 that has been criticized for how it handled Emwazi's case. Although MI5 came in contact with Emwazi, 27, several years earlier, the militant managed to visit Syria in 2013.
Emwazi has appeared in gruesome Islamic State videos dressed all in black.
"All of the time they are having to make incredibly difficult judgments and I think basically they make very good judgments on our behalf," he said. "Even in the last few months their dedication and work has saved us from plots on the streets of the United Kingdom that could have done immense damage. So I think it is a moment to stand up and thank them for the work they do on our behalf."
Civil rights group CAGE, which had been in touch with Emwazi before he left Britain, said MI5 had been tracking Emwazi since at least 2009, when he was reportedly questioned by an MI5 officer in Amsterdam, who accused him of trying to travel to Somalia to join a terrorist group.
Asim Qureshi, a director of CAGE, has claimed that Emwazi was harassed by MI5 over the following years as agents tried to recruit him as an informant.
However, Julie Lenarz, the executive director of the Human Security Centre, an independent foreign policy think tank, doesn't agree with CAGE.
"This narrative was put forward by CAGE, which is often described as a human rights organization, or a civil liberty organization, but which is actually a pro-Islamist organization," she told Sky News. "They have a long record of supporting terrorists and of apologizing for their actions."
Some security analysts say Britain's security forces do not have enough resources to track all those who crossed their radar.
"To monitor one person you need 30 officers, so if you have in England 1,000 people that are on your list, you need 30,000 officers. We don't have that," Agence France Presse quoted Olivier Guitta, managing director of security and risk consultancy GlobalStrat, as saying.
Emwazi had lived in Britain since he was six.
Emwazi had anger issues as a teenager but he received help to control his emotions, one of his former high school teachers told BBC. He "had everything going for him."
A person known to him who lived near the mosque where Emwazi worshipped described him as a "strict" Muslim who prayed up to five times a day.
Islamic State, also known as ISIL and ISIS, has gained control of large territories in Iraq and Syria, and wants to establish a caliphate in the Levant region and beyond.