Can Bruce Springsteen Refuse to Play a Gay Wedding?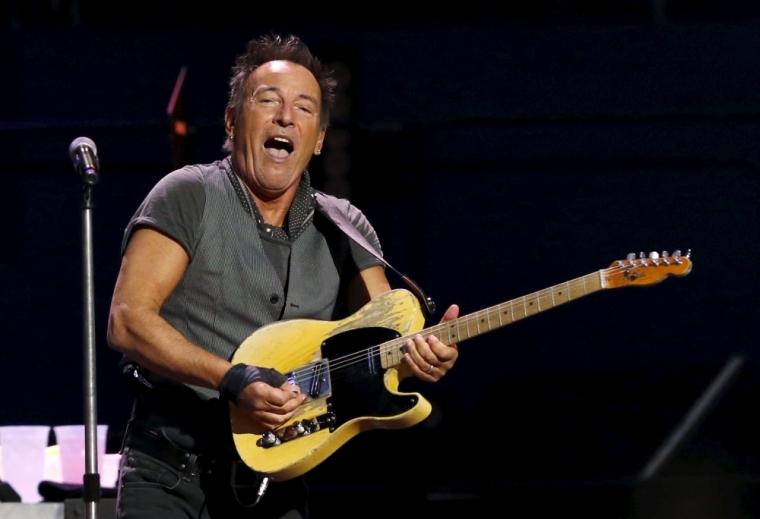 I agree with Bruce Springsteen, who cancelled his concert in my adopted home state of North Carolina because he objected to HB2 (the bathroom law). I also agree with Paypal, which cancelled their plans to expand in Charlotte because they think the law is "discriminatory."
Why? Because I believe that performers and businesses have every right not to do business with whom they disagree. In other words, they have the right to discriminate against the people of North Carolina.
But if liberals can deny services to people with whom they disagree, then why can't conservatives?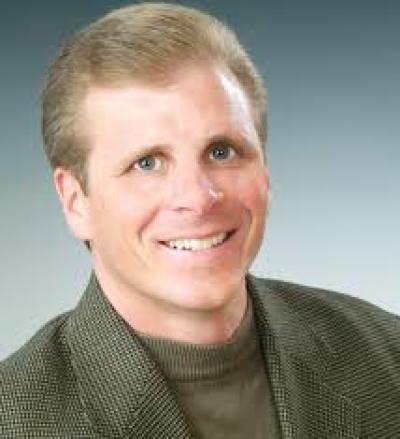 When Bruce Springsteen refuses to do a concert in North Carolina for moral reasons he's a hero to the liberals and the media, which are the same thing.
Imagine what would have happened if Bruce had a wedding band that refused to perform at a gay wedding? He'd go from hero to zero!
Yet, when a conservative band, florist, or photographer refuses to work at a gay wedding for moral or religious reasons, the left and the media bully those folks mercilessly as intolerant bigots. And they do so while claiming to be against bullying and for "tolerance"! (As Ryan Anderson pointed out, if it wasn't for double standards, liberals would have no standards.)
In America, a gay T-shirt maker should not be forced to print up anti-gay marriage T-shirts. And a Christian or Muslim photographer should not be forced to photograph a gay wedding.
If Bruce has the right to deny service, so does everyone.
Of course HB2 has nothing to do with denying services to anyone. It is about public heath and safety. While artists and businesses exercise their right to discriminate against North Carolinians, they have the audacity to claim that North Carolinians have no right to discriminate between the sexes.
Since few opposed seem to have actually read HB2, perhaps they don't realize that they are literally supporting discrimination against millions of women and children by making it easier for heterosexual predators to gain access to women and children in restrooms and showers.
There are 21,054 convicted sex offenders in North Carolina — one of them was a leader in getting the Charlotte ordinance to pass, which created the need for HB2 in the first place (a fact conveniently ignored by the mainstream media). Is it bigotry to protect women and children from these people? No, it's loving and right. It's actually bigotry to fail to read HB2, mischaracterize it, and blindly goose-step to the propaganda put out by the misnamed Human Rights Campaign.
The Human Rights Campaign is also upset because "sexual orientation" is not a protected class in North Carolina or at the Federal level. Well, why should it be?
Some will say because race is. But the comparison doesn't work. Race is not a behavior and it has no impact on your behavior. But LGBT issues are all about advancing behaviors that violate the deeply held moral and religious beliefs of many Americans. And LGBT political goals are all about imposing certain objectionable behaviors on others, whether it's forcing participation in a gay wedding or allowing men into women's bathrooms and showers.
LGBT political goals often involve a solution looking for a problem. Are LGBT people have trouble getting work? Are they being discriminated against in the workplace because of their sexual behaviors off the job?
To the contrary: LGBT people often run the workplace! Why else would so many companies immediately express outrage over such a commonsense bill?
Ask anyone in corporate America this question: Are you more likely to experience problems at work for supporting same sex marriage or opposing it? It's not even close.
If any group is being discriminated against in corporate America it is Christians who are cowardly hiding under their desks for fear of being outed and then excluded by the "inclusion and diversity" police.
I experienced their bias personally. In 2011, I was fired as a consultant by Cisco and Bank of America for writing a book against same sex marriage, even though my beliefs were never expressed on the job. Why did they judge and fire me? What does accepting homosexual behavior have to do with job productivity? Are we supposed to have sex at work?
As long as I worked well with everyone (as I did), there was no business reason to judge my beliefs about sexual behavior or anyone else's. While these businesses claim they are "inclusive and diverse," they are anything but that. Their moralistic orthodoxy is just as closed and narrow as the most rabid fundamentalist church.
However, I actually agree that Cisco and Bank of America had the right to fire me because they disagreed with my beliefs.  
I know there are religious protections that apply to employees (I was a consultant). But regardless of any legal protections, I personally believe that if you are someone in the private sector and you don't want to work with me because of my beliefs, fine — I don't have a right to your job. But please don't call yourself "inclusive and diverse." That's fraud. And keep in mind that consumers may express their disagreement with their pocketbooks.
I think we should keep the government out of the workplace as much as possible. In fact, using the strong arm of government to make "sexual orientation" a protected class would actually make the workplace less fair because it would result in employment preference for people with a long list of sexual feelings and behaviors. Someone who claimed a homosexual orientation — or someone who chooses the behavior of cross-dressing at work for example — would have more job security than John or Jane Doe.
How so? Because if a company has to downsize, who are they going to let go — one of the helpless Does, or the person who can bring a financially devastating lawsuit alleging "discrimination"?
(Facebook has been praised by the LGBT community for allowing more than 50 sexual "identities" and has recently added a "custom" option. Get ready for complete workplace chaos if these feelings get legal preference over the biological facts and John and Jane Doe).
Again, this is different than race. While race protections and affirmative action may give preference to certain people (thereby creating reverse discrimination), race has no impact on behavior or business results. But cross-dressing is a choice to behave in a way that can hinder job performance and drive off customers and profits. A business owner should not be legally forced to suffer because an employee engages in behavior that hurts business.
But that's what the misnamed Human Rights Campaign wants — they want LGBT preferences to supersede everyone else's rights. According to them, the only right you have is to agree with them. That's why they think someone like Bruce Springsteen has rights that you don't have.
Frank Turek is the president of CrossExamined.org, coauthor of I Don't Have Enough Faith to be an Atheist, and the author of the new book Stealing from God: Why atheists need God to make their case.