Canada's Assisted Suicide Law Puts Christian Doctors' Conscience at Risk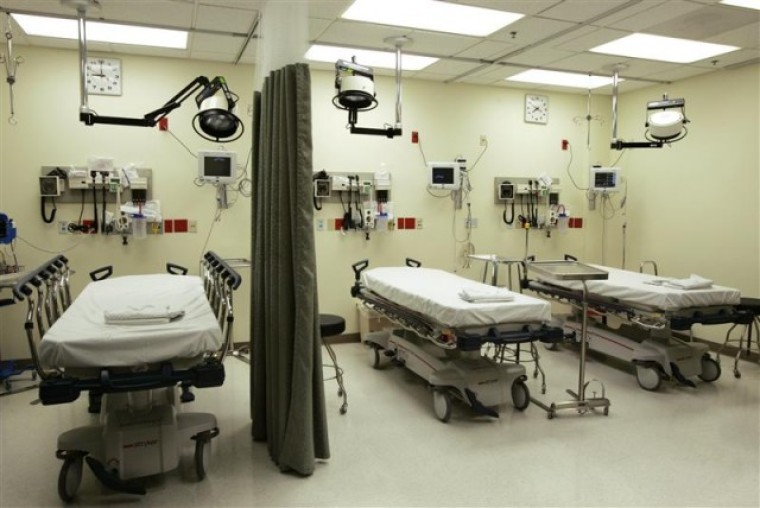 Canada's Christian leaders and medical practitioners have expressed concerns to lawmakers over a proposed law on physician-assisted death, which, they say, would force them to perform legalized euthanasia.
Cardinal Thomas Collins, the archbishop of Toronto, and Larry Worthen, the executive director of the Christian Medical and Dental Society of Canada, testified before a parliamentary committee last week, as the federal government has until June 6 to pass a new law on euthanasia, according to The Huffington Post.
Last year, the Supreme Court of Canada lifted the ban on physician-assisted death, giving the government one year to draft the law. In January, the court gave the government a four-month extension while also instituting interim guidelines for people seeking an assisted death, which took effect Saturday.
Guidelines, however, have not been published in any province except Quebec and Ontario, according to Canada's CBC News.
A person who seeks an assisted-death must be a "competent adult … who clearly consents to the termination of life" and who "has a grievous and irremediable medical condition (including an illness, disease or disability) that causes enduring suffering that is intolerable to the individual in the circumstances of his or her condition."
"We do not agree with assisted suicide and euthanasia. We think implementing them in the country is not a good path to go on, it will cause great harm," Cardinal Collins told The Huffington Post. "What we are particularly stressing is the need, because there are very many people in our country who have profound reasons for not being able to go down that path … that their conscience rights … be protected."
The College of Physicians and Surgeons of Ontario requires physicians who are not willing to perform euthanasia to refer the patients to other doctors, Collins pointed out.
"Where a physician declines to provide physician-assisted death for reasons of conscience or religion, the physician must do so in a manner that respects patient dignity," the college's interim policy states. "Physicians must not impede access to care, even if that care conflicts with their conscience or religious beliefs."
"Well, doing it and making sure it happens are morally equivalent," Collins said. "And we think that is just not right. There is already pressure put on people, subtle and more profound."
"We just cannot do that and stay true to our belief," Worthen was quoted as saying. "It is resulting in doctors' considering moving from the province of Ontario to try to be able to practice according to their conscience."
The Christian Medical and Dental Society, which represents about 5,000 practitioners in Canada, stated in a document in 1995: "The time of the giving of life and the termination of life should be God's prerogative and not ours. … Suffering should always evoke compassionate care and euthanasia should not be used as a way out. Those who suffer are important members of society who should be affirmed. We believe that the courageous bearing of suffering has the utmost moral and social benefit to society and the recognition by society of that contribution affirms the individual."