Canada's Supreme Court Ruling on Sex Acts With Animals Exposes Weak Bestiality Law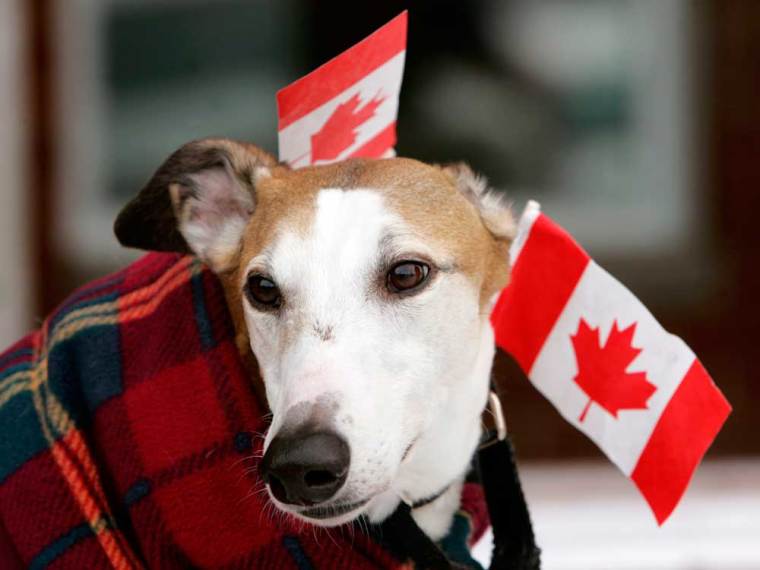 A Canada Supreme Court ruling that the crime of bestiality only applies to sexual penetration, and not other sexual acts between people and animals, has led to calls for change in the country's "archaic" laws.
Canada's Liberal MP Nathaniel Erskine-Smith says he introduced a private bill, the Modernizing Animal Protections Act, in February, which can deal with what the nation has come to realize after the Supreme Court Thursday upheld the acquittal of a man from British Columbia who was charged with bestiality for compelling the family dog to sexually abuse his stepdaughters.
The man, identified only as "DLW," was convicted on 13 counts of sexually molesting his two stepdaughters over a 10-year period, but acquitted of an additional charge of bestiality.
"After a 38‑day trial, D.L.W. was convicted of numerous sexual offences against his two stepdaughters committed over the course of 10 years, including a single count of bestiality. D.L.W. first brought the family dog into the bedroom with the older complainant when she was 15 or 16 years old," the ruling notes. "He attempted to make the dog have intercourse with her and, when that failed, he spread peanut butter on her vagina and took photographs while the dog licked it off. He later asked her to do this again so he could make a video. At trial, D.L.W. was found to have done all of this for a sexual purpose."
Provisions related to animals in the Criminal Code of Canada remains largely unchanged since 1892.
"Applying the principles that guide statutory interpretation leads to the conclusion in this case that the term bestiality has a well‑established legal meaning and refers to sexual intercourse between a human and an animal. Penetration has always been understood to be an essential element of bestiality," the 6-1 ruling said. "Parliament adopted that term without adding a definition of it and the legislative history and evolution of the relevant provisions show no intent to depart from the well‑understood legal meaning of the term."
"Should this person have been convicted of bestiality? Absolutely," Erskine-Smith tells CBC News. "It's bestiality as everyone understands the definition. It's just the perfect example of how archaic our laws are."
He calls the court decision "a technical interpretation of the law," saying, "It's obviously a loophole that this one sexual abuser was able to use to avoid a conviction."
The justices said that the courts should not, by development of the common law, broaden the scope of liability for the offense of bestiality. "Any expansion of criminal liability for this offence is within Parliament's exclusive domain," the ruling said, remarking that all sexually exploitative acts with animals that do not involve penetration are not perfectly legal. "There are other provisions in the Code which may serve to protect children and others from sexual activity with an animal that does not necessarily involve penetration."
"Now it falls on us parliamentarians to do the heavy lifting. Canadians across the board, based on common sense, expect our laws relating to sexual abuse of animals to mean all forms of sexual activity and that's exactly what my law seeks to do," Erskine-Smith says.
Justice Rosalie Abella, the lone dissenter in the ruling, also said, "Parliament forgot to bring the offence out of the Middle Ages."
"Bestiality used to be a legal grey area, but we're now facing a serious vulnerability for animals," the Canadian Federation of Humane Societies was quoted as saying. "We likely will see an increase in the sexual exploitation of animals as a result of this ruling. Parliament must act to right this wrong now."
Erskine-Smith's bill, which had not been taken seriously until now, will come up for debate in September when the House of Commons returns from its summer recess.