Over 70 Canadian lawmakers call for police investigation of Pornhub's parent company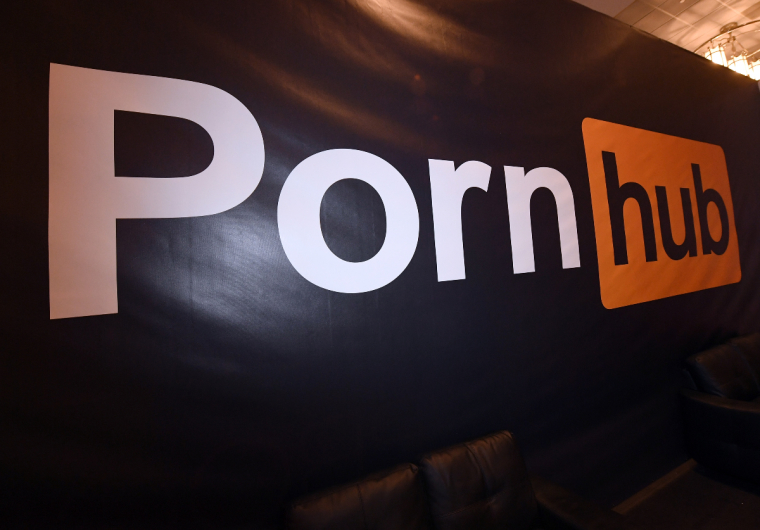 More than 70 Canadian lawmakers are calling for MindGeek, the parent company of several major porn websites, including Pornhub, to be investigated amid allegations they have profited from the sexual exploitation of children. 
The Canadian Parliament members from all eight political parties penned a letter this week to the Royal Canadian Mounted Police supporting the requests of 104 survivors and 525 nongovernmental organizations from across the globe who have called for a criminal investigation into the Canada-based Pornhub, one of the largest porn sites in the world.
The letter comes amid an investigation that is already being conducted by the House of Commons Standing Committee on Access to Information, Privacy and Ethics. 
The Canadian police are not presently investigating MindGeek even though several witnesses during an ethics hearing last month testified that the filmed non-consensual sexual acts in which they were exploited had remained live on the site after they tried many times to have the videos removed.  
"Over the past month, the Standing Committee on Access to Information, Privacy and Ethics has heard shocking evidence from survivors and child protection agencies that MindGeek has regularly made available content featuring child sexual abuse, sexual assault, and sex trafficking," the March 15 letter to the RCMP reads. 
"Even more alarming, we have heard evidence that MindGeek continues to make available material featuring child sexual abuse material and non-consensual as one survivor testified to the Ethics Committee on Feb. 19, 2021: 'Thanks to Pornhub, today is day 1,292 that I have been naked on these porn sites.'"
The lawmakers note that Canada has "strong laws that combat this type of horrific exploitation." They cite relevant sections of the Canadian criminal code and regulations requiring the mandatory reporting of internet child pornography by persons who provide an internet service.
"In the case of mandatory reporting, survivors, lawyers, and child protection agencies like the Canadian Centre for Child Protection and the U.S. National Center for Missing & Exploited Children (NCMEC) have confirmed that MindGeek failed to comply and report to Canadian law enforcement between 2011 and 2020," the letter adds. 
MindGeek has thus far denied any culpability, insisting that it is a leader in preventing the distribution of sexually exploitative content or content showing the sexual abuse of children. The House of Commons committee questioned top MindGeek executives last month before the House of Commons. 
In the United States, Pornhub has been under more scrutiny in recent months, particularly after the New York Times' Nicholas Kristof detailed in a December column how the company failed to enforce its policies and contributed to an explosion of child sex abuse online.
Forty women who were victims of the site Girls Do Porn — the owners of which have been charged with sex crimes — also filed a lawsuit against Pornhub later that month, claiming the site had profited off their exploitation as trafficking victims. 
Girls Do Porn had been a partner of MindGeek up until 2019 when the U.S. Department of Justice effectively shuttered the organization and arrested senior staff. Last December, the Justice Department announced that a pornography producer pleaded guilty in federal court to sex trafficking charges and admitted to conspiring with the owners of the websites GirlsDoPorn and GirlsDoToys to fraudulently coerce young women to appear in sex videos.
In response to the New York Times article, Pornhub announced "huge changes," such as only allowing verified users to upload content to the website and vowing to increase moderation. The company also stated that it would form relationships with nonprofits to flag unacceptable content. 
During the hearing last month, a MindGeek executive testified that the company integrated technology and moderators to guard against unauthorized content. He stated that content "goes through several filters" before it is made public. 
The Canadian lawmakers' letter is the latest development in an ongoing campaign from prostitution abolitionists and other anti-pornography advocates highlighting Pornhub's furtherance of the scourge of human trafficking.
The U.S. organization ExodusCry set in motion a Change.org petition last year calling for  Pornhub to be shut down given its documented link to trafficking. The petition has garnered over 2.2 million supporters as of Thursday.