Canadian Man Beheaded by Philippine Islamist Terror Group Holding Over 20 Hostages Captive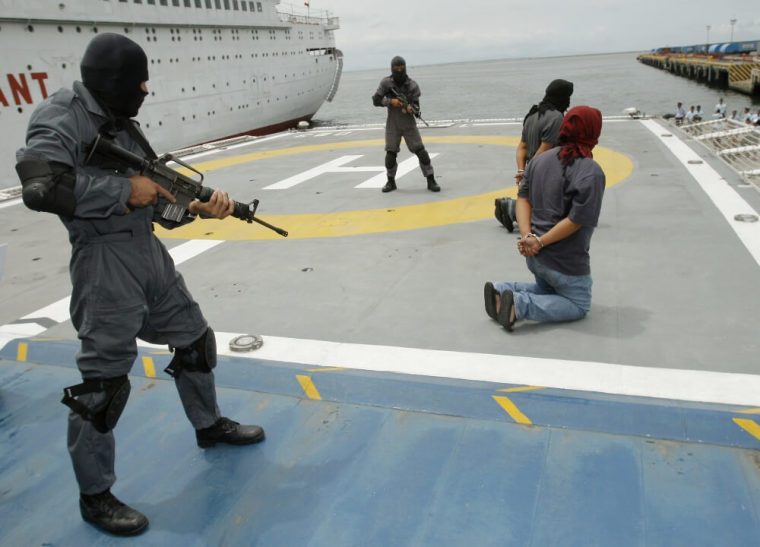 Islamist terrorists on the island of Jolo in southern Philippines beheaded Canadian hostage John Ridsdel and threw his severed head in a plastic bag to be found by police. More than 20 other foreign hostages are still being held captive.
"We have received information that a headless body was found … of a Caucasian man in Jolo City, Jolo Island," Dick Gordon, chairman of the Philippine Red Cross, said, according to National Post. "It appears to have been decapitated."
Police identified the head as that of 68-year-old Ridsdel. There is no information about Ridsdel's companions — a Canadian, Robert Hall, his Filipino girlfriend, Marites Flor, and a Norwegian, Kjartan Sekkingstad — who had also been abducted by the militants belonging to the Abu Sayyaf Islamist group.
The three companion of Ridsdel were among more than 20 other foreign hostages, according to CBC News.
Gunmen from Abu Sayyaf beheaded Ridsdel Monday in the southern densely forested province of Sulu.
"A motorcycle driver threw a plastic bag in the road in front of where there were five children playing at 7:30 p.m. But there was a brown-out (power failure). When the lights went back on it was seen that there was blood on the plastic bag and police were called," Gordon said.
The two men were in their late 20s and sported long and curly hair, according to Manila Bulletin.
Abu Sayyaf, which has been engaged in an insurgency for an independent province in the Catholic-majority country for decades, had released videos threatening to kill the hostages and demanded a ransom from the Canadian government.
"We're told that this is the absolute final warning, so this is a final urgent appeal to governments, Philippine, Canadian, and families, if $300 million is not paid for me by 3 p.m. on April 25, they will behead me," Ridsdel was seen as saying in the latest video posted online.
The Philippine military and police said "there will be no letup" in their efforts to fight the militants and rescue the hostages, but they have had little success in safely securing their freedom.
Canadian Prime Minister Justin Trudeau addressed a press conference, condemning "without reservation the brutality of the hostage-takers."
"I am outraged that Canadian citizen John Ridsdel, held hostage since Sept. 21, 2015, has been killed at the hands of his captors," he said. "This was an act of cold-blooded murder, and responsibility rests squarely with the terrorist group that took him hostage. The government of Canada is committed to working with the government of the Philippines and international partners to pursue those responsible for this heinous act and bring them to justice."