Canadian Megachurch to New PM: Secure Release of Pastor Jailed in North Korea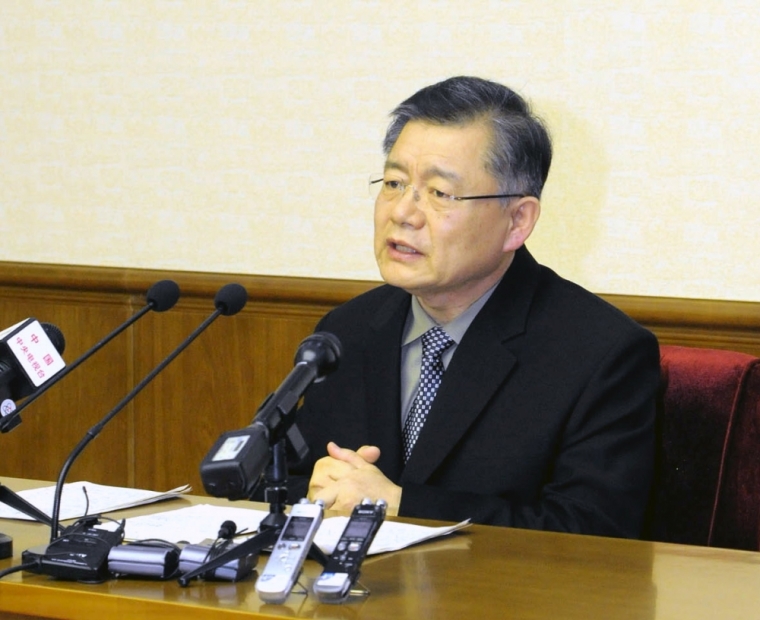 One of Canada's largest congregations is urging the nation's new Liberal Prime Minister Justin Trudeau to raise international awareness to help secure the release of the Rev. Hyeon Soo Lim from detention in North Korea when he meets with Asian leaders in the Philippines this week.
Lim, who has been detained by North Korean authorities for approximately eight months, is the head of the 3,000-member Toronto megachurch Light Korean Presbyterian Church and was arrested during a humanitarian trip to North Korea in February.
During the trip, the South Korean-born Lim was in the midst of supporting on-going ministries that included orphanages, nurseries and nursing homes when he was detained and charged with committing crimes against the communist regime.
The totalitarian country released a video in August showing Lim speaking in front of a congregation at Pyongyang's state-run Pongsu Church, where he confessed to committing crimes aimed at overthrowing the government. It was reported that Lim also confessed to the crimes at a press conference a few days earlier.
Although protesters in the U.S, Canada and South Korea have sent letters to the Canadian government and the United Nations calling on them to take action to ensure Lim's release, the Canadian government suspended diplomatic relations with North Korea in 2010 making progress in securing Lim's freedom challenging. Currently, little is known about Lim's condition.
Trudeau, who ousted incumbent Stephen Harper in last month's election, is in the middle of his first overseas trip as Canada's new leader. After appearing at the G20 Summit in Turkey on Monday, the 43-year-old arrived in Manila, Philippines on Tuesday for the Asia-Pacific Economic Cooperation Summit (APEC).
According to Reuters, Light Korean Presbyterian Church sent a letter to Foreign Affairs Minister Stéphane Dion last week asking him to "strenuously urge the new Liberal government to pursue all possible means to secure [Lim's] immediate release and return."
"We are hoping that the Trudeau government takes full advantage of whatever means and platform available— (for example) at APEC — to bring international awareness to Mr. Lim's detainment that would help move diplomatic talks to a speedy and positive resolution," church spokeswoman Lisa Pak said in an email to Reuters.
Francois Lasalle, a spokesman for Canada's Department of Foreign Affairs, told Reuters in an email that officials are in contact with Lim's family members. He assured that the Canadian government continues to be "deeply concerned" with Lim's detention.
"We continue to advocate for consular access and for a resolution in his case," Lasalle wrote.
Although Lim has visited North Korea more than 100 times since 1997, the communications director for the Christian persecution monitor agency Open Doors USA, Emily Fuentes, told The Christian Post that imprisonment of foreign missionaries is common in North Korea. She added that they are often forced into confessing to crimes against the state.
"They say that they've committed crimes against the state and that the North Korean government is very fair and it's usually used as an attempt to allow them to be released," Fuentes said. "We've seen several foreigners be released that way, but it's difficult to know for sure if this is the same situation."
Open Doors, which produces the annual World Watch List of worst countries for Christian persecution, has again listed North Korea as No. 1 on the list for the 13th consecutive year in 2015.
As Open Doors estimates that there are between 50,000 to 70,000 Christians imprisoned in North Korean labor camps, Lim is not the only Christian being held against his will in the communist nation.