Canadian School Trustee Unafraid of 'Bigot' Label: Allowing Kids to Choose Gender Is 'Child Abuse'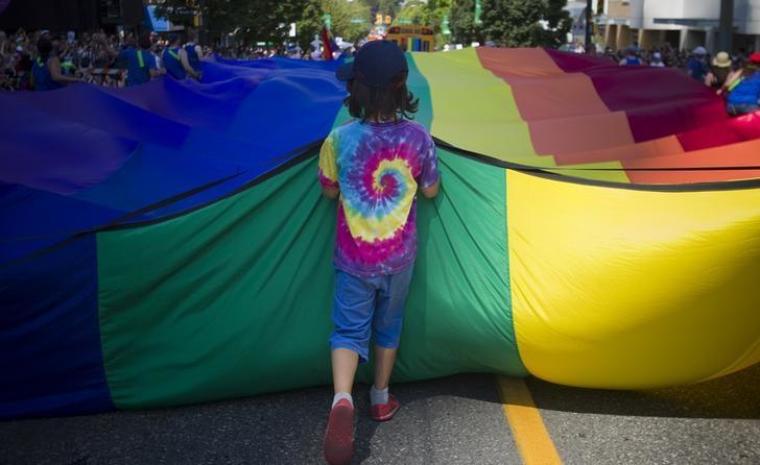 A school board trustee in British Columbia, Canada, says he's willing to accept the risk of being labeled a "bigoted homophobe" for defending traditional values and speaking out against allowing children to choose their gender, calling it "child abuse."
"At the risk of being labelled a bigoted homophobe, I have to say that I support traditional family values and I agree with the College of Paediatricians that allowing little children to choose to change gender is nothing short of child abuse," Barry Neufeld, a trustee for the Chilliwack School District, wrote on Facebook, as reported by CTV News on Tuesday.
Neufeld was speaking out against the province's Sexual Orientation and Gender Identity 123 program, which says that it teaches children about gender identity and discourages bullying.
The American College of Pediatricians said in March that policies aimed at conditioning children to accept transgenderism as normal are harmful.
"The American College of Pediatricians urges educators and legislators to reject all policies that condition children to accept as normal a life of chemical and surgical impersonation of the opposite sex. Facts — not ideology — determine reality," the organization noted in a statement at the time.
It added that awareness of being male or female develops over time, but warned that the process could be derailed by "a child's subjective perceptions, relationships, and adverse experiences from infancy forward."
"People who identify as 'feeling like the opposite sex' or 'somewhere in between' do not comprise a third sex. They remain biological men or biological women," the statement continued.
Neufeld said that he supports traditional family values, and opposes SOGI curriculum that teaches children they can choose their own gender and pronouns.
"The B.C. Ministry of Education has embraced the LGBT lobby and is forcing this biologically absurd theory on children in our schools," Neufeld further wrote.
He added that he can be "counted out" if such a movement represents Canadian values.
"I belong in a country like Russia, or Paraguay, which recently had the guts to stand up to these radical cultural nihilists," Neufeld added.
Education Minister Rob Fleming responded to the controversy by defending SOGI for its part in fighting bullying.
"We're in the fifth year of our Erase Bullying strategy that very much looked at some of the harassment and fear that gay and lesbian students and transgender students, in particular, have experienced in our school system and there was a consensus to eliminate that," Fleming said.
The British Columbia School Trustees Association also said that it does not support Neufeld's position.
"Our association strongly believes that schools need to be safe and welcoming places for all students, regardless of their sexual orientation, gender identity, race, religion or background," wrote BCSTA President Gordon Swan.
"It is important that we all stand up and defend our students and our staff against any incidents of prejudice, bullying or discrimination."
School guidelines across Canada encourage children to pick their own gender identities, which is drawing criticism from conservative parents and traditional family advocates.
After Alberta instituted new rules last year that allowed students to "participate on the team that reflects their gender identity and expression" — meaning that boys can play on girls teams in sports — Answers in Genesis President Ken Ham spoke out against the movement.
"The cry of many in this generation of Americans is 'inclusivity' and 'tolerance.' It's astonishing, the radical changes that have been made to our Western society in the name of being inclusive and tolerant (but only inclusive and tolerant of certain viewpoints — and not the biblical ones!). Of course, this is most often seen in regard to gay 'marriage,' homosexual behavior, and transgender issues," Ham wrote at the time.
"Well, this isn't just happening here in America. We're seeing this occur all across the West," he added.