Cancer Victim Zach Sobiech's 'Clouds' Hits No. 1 on iTunes as Video Tribute Goes Viral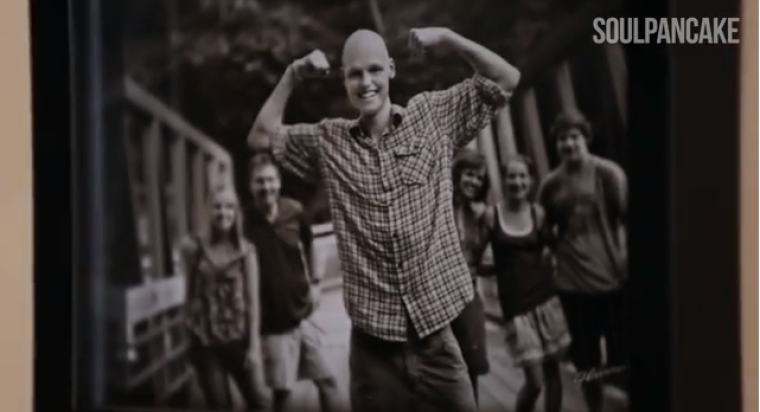 Goodwill for teen cancer victim Zach Sobiech continued to pour in on Wednesday after fans buoyed his farewell song "Clouds" to the number one spot on the iTunes singles chart and a video tribute of his life created by SoulPancake has gone viral.
The Lakeland, Minn., teen died on Monday surrounded by friends and family after a four-year battle with osteosarcoma, a rare cancer of the bone that usually affects young children.
Last May, after all of his medical options were exhausted, doctors gave the teen one year to live. Once he learned how much time he had, he began working on musical farewells for his friends and family at the request of his mother.
"Clouds" was the first song written by Sobiech who recorded and published the tune on YouTube last December and it went viral. As of Wednesday evening the video had been viewed more than four million times.
Sobiech's "Clouds" on iTunes trumped singles from major music artists such as Pink, Selena Gomez and even Justin Timberlake's new single "Mirrors" according to one report. Proceeds from the sales of "Clouds" are expected to go to the Zach Sobiech Osteosarcoma Fund.
"I bought his song on iTunes and loved it to pieces, so I wanted to look into who the singer was. I did not expect what I found. Instead of finding a new singer, I found a hero. Instead of listening to a song, I'm listening to someone's dreams," wrote Bre Kellog below the SoulPancake tribute to Sobiech's life on YouTube titled "My Last Days: Meet Zach Sobiech."
"I think every teenager out there feels invincible and they'll never admit it," says Sobiech in the video. "It's not the kind of invincible like superman. It's the kind of invincible like, 'I'll see you in five months.' I thought I was invincible. I was ready for college pretty much and I was planning way ahead and it turns out sometimes you can't do that."