Candace Cameron Bure, Daughter Natasha Team Up for New Hallmark Christmas Movie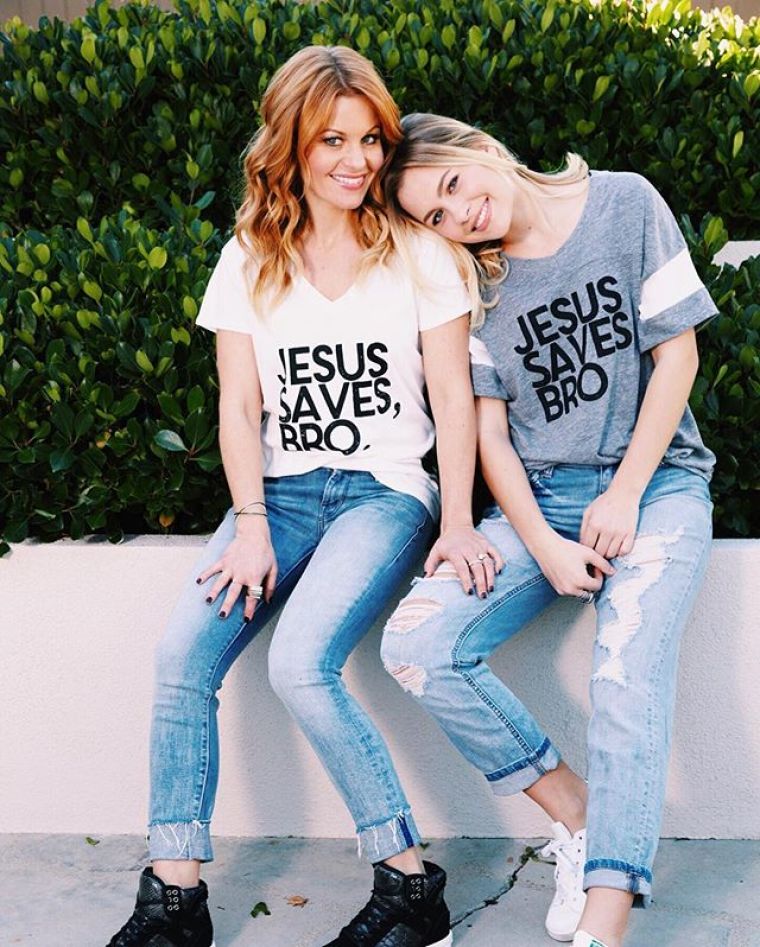 "Fuller House" star and beloved Christian entertainer, Candace Cameron Bure, has starred in several Hallmark Christmas movies and now she's teaming up with her teenage daughter, Natasha, on the small screen.
Bure has been promoting her upcoming movie, "Switched for Christmas," which premieres on the Hallmark network on Nov. 26. In a recent interview with People magazine, the 41-year-old star opened up about her experience working on the set alongside her daughter.
"I made it a point to be a co-star and not a mom when we were filming," Bure said. "It was really important to me to make sure I let the director do their job and not give Natasha any acting notes. I did make sure she understood the technical aspects of what was going on during filming because I think that kind of stuff is really important for any newer actor to learn. It makes their jobs easier in the future."
"Switched for Christmas" follows the journey of twin sisters, both played by Bure, who were estranged but "get together for an obligatory pre-Christmas lunch a year after their mother died. Both women are unhappy and frustrated with their lives. Though not close, each is envious of the other's life," Hallmark's description reads. The two sisters swap lives until Christmas Day and in turn found a true appreciation for each other. It's not clear what role Natasha plays in the film.
Bure has a movie deal with the wholesome family channel and along with bringing her 19-year-old daughter on board for one of the 21 Christmas movies that will premiere on Hallmark this season, some of the cast of "Fuller House" will also be joining Bure on the channel for some of their own films.
Lori Loughlin is another network regular but now their co-star, Jodie Sweetin, is joining the family.
"I was very excited for Jodie to do a Christmas movie this year," Bure said. "Lori and I had been talking to Hallmark and said Jodie would be perfect for one, so I'm thrilled it happened."
As for Bure and her daughter, "Switched for Christmas" is not the first time Natasha will be joining her mother at work. The teenager made her singing debut on television during her mother's 40th birthday celebration on "The View." Bure, a former co-host on the popular daytime talk show, was overcome with tears during the live taping as her "favorite band" for KING & COUNTRY surprised her by asking her daughter to join them on stage for the concert.